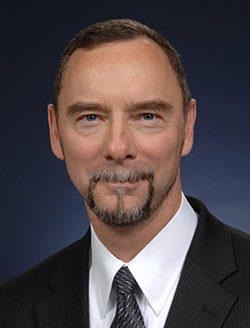 Robert (Bob) Fangmeyer received a silver medal award at a Department of Commerce ceremony honoring selected employees for exceptional federal service. Fangmeyer was cited in the ceremony program for "his leadership, exceptional vision and for demonstrating extraordinary motivation during the critical and challenging transition of the Baldrige Performance Excellence Program to non-Federal funding."
Commerce Secretary Penny Pritzker, in an e-mail to the entire staff of the agency after the award ceremony, wrote, "Today, Dr. Gallagher and I had the privilege of congratulating 351 Commerce Department employees for receiving an Honor Award, the most prestigious award the Department gives out. We were thrilled to recognize the outstanding work of these individuals and teams. ... We honored individuals today for their leadership, which is critical to our success."
She added that she is posting photos of the honorees to her Twitter feed (@commercesec) "to demonstrate the amazing talent we have here at the Department."
Fangmeyer has been the director of the Baldrige Performance Excellence Program (BPEP) since November 2013, previously serving as acting director since the retirement of his predecessor, Harry Hertz, in June 2013.
Since joining the BPEP in 1997, Fangmeyer has also served as a staff member, supervisory business specialist, team leader, senior staff-program analyst, and deputy director. Fangmeyer helped lead the Baldrige Program's efforts to transform its business model, business plan, and organizational relationships as the program has transitioned to be fully funded by the private sector. In addition to managing the BPEP today, he also represents the program as a speaker at national and international events and is the primary liaison to the network of state, local,and sector-specific programs that help organizations improve their performance using the Baldrige Excellence Framework Criteria for Performance Excellence and other BPEP resources.