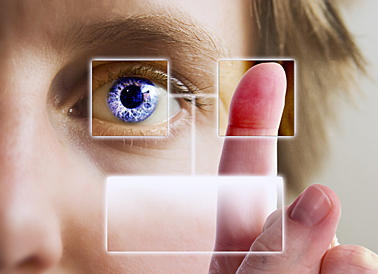 The National Institute of Standards and Technology (NIST) will co-sponsor the 2012 Biometric Consortium Conference (BCC 2012), September 18-21, 2012, at the Tampa Convention Center in Tampa, Fla. The annual conference, produced in cooperation with the National Security Agency (NSA) and the Armed Forces Communications and Electronics Association (AFCEA ), is focused on the latest advances in biometric technologies for identity management, electronic commerce, defense, homeland security and border crossing.
The two and a half days of meetings and seminars attract policy makers, government and industry executives, information technology users and developers, law enforcement officials, and systems integrators and researchers involved in using biometrics for personal identification and authentication applications.
This year a new track—the AFCEA Identity Management Focus Session—has been added. It covers best practices, national and international case studies, health care, and the challenges of working securely with developing technologies, including cloud computing and smart phones.
Speakers from India and Indonesia will discuss the large biometric applications they are undertaking in their countries. India's Unique Identification Authority of India project, for example, intends to enroll more than 1 billion citizens using biometrics conforming to internationally accepted biometric standards to facilitate delivery of financial and other services. Citizens will be issued a unique identification number that can be verified and authenticated online to eliminate duplicate and fake identities.
The conference begins with a history-based keynote on "FBI Biometrics—Approaching 90 Years," and the sessions move to address the current state of identity management, updates on face and iris recognition, voice biometrics, rapid DNA analysis, biometric standards, and biometric technologies for accelerating identity management. A presentation will spotlight the recently published NIST Special Publication 500-290, the new version of the ANSI/NIST-ITL standard. NIST's session will highlight ongoing biometric projects in NIST's Information Technology Laboratory.
In addition to the conference tracks, workshops will be held on a number of topics, including "Securing Your Biometric Data," "Biometrics in a Cloud Computing Environment Panel" and "Report on the Role of Biometrics in the National Strategy for Trusted Identities in Cyberspace (NSTIC) Identity Ecosystem." A biometrics training update will also be held for IEEE Certified Biometrics Professionals.
Charles Romine, director of NIST's Information Technology Laboratory, will provide a keynote address on the opening day.
Concurrent with the conference is the Biometric Technology Expo that showcases a variety of solutions of biometric and identity management challenges.
For more information and to register, see http://events.jspargo.com/biometrics2012/public/MainHall.aspx. Press interested in attending should contact Evelyn Brown at evelyn.brown [at] nist.gov (evelyn[dot]brown[at]nist[dot]gov).