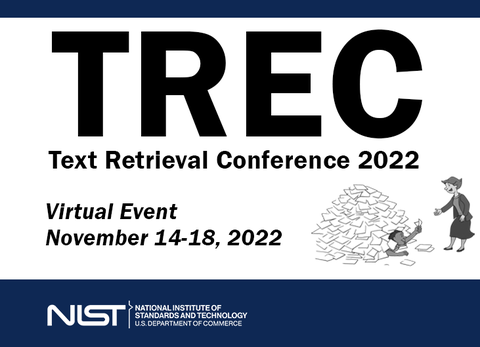 The Text Retrieval Conference (TREC) is an annual community evaluation workshop for information retrieval, search, and natural language processing. Each year, different tracks collaboratively develop datasets in different areas of information access, and at the conclusion of the cycle, all data is released publicly. More information about the TREC program can be found on the TREC webpage.
Who should attend the workshop? 
Attendance is strongly encouraged to all TREC participants.