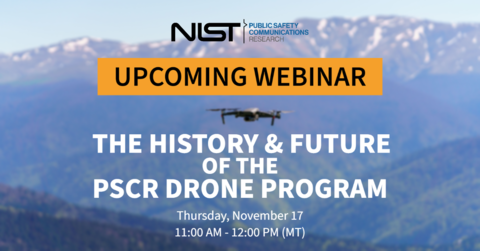 This November, NIST's Public Safety Communications Research (PSCR) Division will host a webinar featuring the PSCR uncrewed aircraft system (UAS), aka drone, prize challenge program. NIST began running UAS prize challenges in 2018, with the launch of the UAS Flight and Payload Challenge. NIST is currently running the fourth UAS prize challenge in the ongoing series, the First Responder UAS Indoor Challenge. The solutions produced by these challenges have led to advancements in affordable and feature-rich drone technology for first responders, and future challenges are in development.
During this webinar, UAS Prize Challenge Manager Terese Manley will be joined by IT Security Specialist Don Harriss to discuss the history and impacts of the drone program to date. Additionally, the team will provide updates on the current UAS Indoor Challenge and discuss the future of the PSCR drone program.
Read more about the speakers below, and register now!
---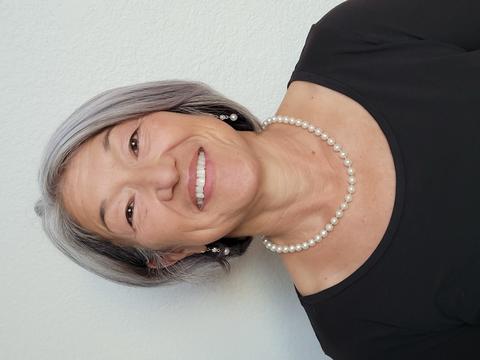 Terese Manley, NIST PSCR
Terese Manley is a Prize Challenge Manager for NIST PSCR's Open Innovation team. In this role, she manages PSCR's UAS program and procurement resources to design and implement prize challenges to advance PSCR's mission. Prior to PSCR, Terese led industry outreach efforts for the Interdisciplinary Telecom Graduate Program at the University of Colorado, Boulder where she brought industry experts together with faculty and students. For much of her career, Terese held management and engineering positions at Sprint Nextel Corporation in Sales Engineering, managing technical teams in support of Fortune 100 & 500 companies.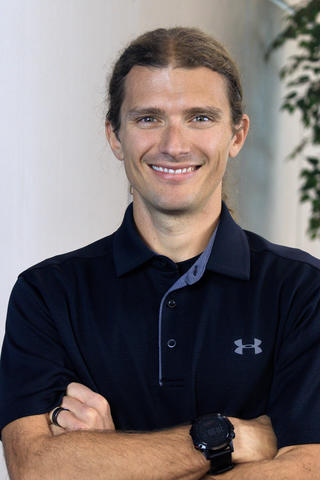 Don Harriss, NIST PSCR
Don Harriss is an Information Technology Security Specialist for NIST PSCR. Don's background is in networking and communications. At PSCR, Don is researching the cybersecurity implications of the Internet of Things (IoT) for public safety and first response. He is also a subject matter expert for PSCR's UAS programs. Don is an architect of the PSCR Core test network consisting of state-of-the-art LTE and 5G networks used in Public Safety networks.