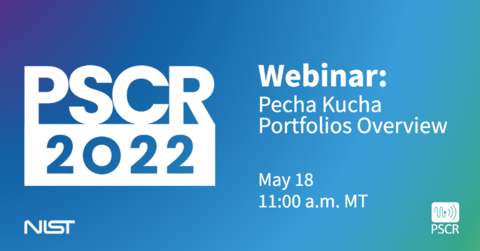 Join the National Institute of Standards and Technology (NIST) Public Safety Communications Research (PSCR)'s Research Portfolio Leads as they provide an overview of the projects housed within their portfolio, and which sessions you can attend at PSCR 2022. Each portfolio overview is delivered in a traditional Pecha Kucha-style presentation, dividing topics into 20 slides that when presented display for only 20 seconds each. The presentations are combined into this 60-minute session to provide viewers with an introduction to all the new and ongoing projects at PSCR and how they are organized within the Mission Critical Voice, Public Safety Analytics, User Interface and User Experience, Location-Based Services, Security, and Resilient Systems portfolios. There will also be time at the end of the webinar for live Q&A from the audience.
This webinar will kickoff PSCR's Annual Stakeholder Meeting: PSCR 2022, which takes place in San Diego June 7-9, 2022. Registration for PSCR 2022 is still open, so register today! After the Pecha Kucha webinar, those who have registered for the Stakeholder Meeting will have access to all of the event's On-Demand sessions via the PSCR 2022 Mobile App. Attendees are encouraged to watch On-Demand sessions prior to arriving in San Diego.
Read more about the webinar speakers below, and register for the webinar today!
---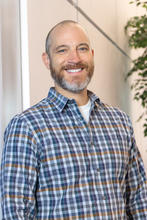 John Beltz, NIST PSCR
John Beltz is the cybersecurity lead at PSCR, where the Security portfolio he manages includes critical topics such as: identity management, mobile device and application security, and LTE/5G security. John also manages the security and operations of the PSCR research lab to include the diverse demonstration network used to research cutting edge technologies for public safety. He has 20 years of experience as a cybersecurity professional where he has served in many important roles including: security specialist in the NIST CIO, senior consultant with Booz Allen Hamilton, and Staff Sergeant in the US Army Signal Corps. John's education includes a master's degree at Johns Hopkins University majoring in Information and Telecommunications Systems and multiple technical security certifications.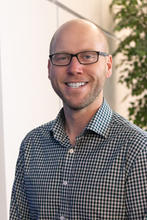 Scott Ledgerwood, NIST PSCR
Scott Ledgerwood leads the User Interface/User Experience portfolio at PSCR, where he is focused on improving usability and user interface testing for first responders. His team is developing new test methodologies leveraging virtual and augmented reality to enable improved research, testing, and development of first responder technologies. They are also conducting research and development on technology systems like camera and video capture devices for improving user experiences. Ledgerwood holds a B.S. in Applied Information Technology from George Mason University, an MBA from Bellevue University, and an M.S. in Telecommunications from the University of Colorado, Boulder. He moved from the Washington, D.C. area to join NIST in 2015.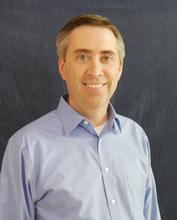 Roger Blalock, NIST PSCR
Roger Blalock leads the Resilient Systems portfolio and is the Lab Operations Manager for PSCR. He work with engineers in the Advance Communications Research Group to deploy new vendor equipment for test projects in the network. He also works to integrate and troubleshoot third-party testing tools, as well as develop and maintain tools that allow easier ongoing maintenance of the lab. Blalock joined PSCR with over 15 years' experience in the telecommunication industry. Initially, he worked with system test and test automation for 2G and 3G cellular networks and spent time deploying new features in overseas markets. Additionally, he spent the last several years working on both lab design and operations as well as the 4G IMS core. His education includes a Bachelor of Science in Electrical Engineering.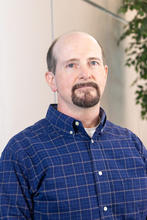 Sam Ray, NIST PSCR
Sam Ray is an Electronics Engineer with PSCR. In that role, he serves as the Mission Critical Voice Portfolio Lead. Prior to his arrival at NIST in 2016, Ray spent 20 years in system test, deployment, and engineering management roles in cellular/LTE infrastructure and device teams for Motorola and Nokia. He earned his BA from Hardin-Simmons University and BSEE from Texas Tech University and studied Systems Engineering at the University of Texas at Arlington.
The referenced media source is missing and needs to be re-embedded.
Joe Grasso, NIST PSCR
Joe Grasso leads the Location-Based Services portfolio for PSCR. He is focused on accelerating the innovation and adoption of technologies in the areas of indoor mapping, tracking, and navigation for the Public Safety Community. He joined PSCR in 2019 after more than 14 years of research, development, and acquisition experience with the U.S. Army, where he worked in the areas of robotics, modeling, and computer vision. 
John Garofolo, NIST PSCR
John Garofolo leads the PSCR Analytics portfolio spanning fundamental research in pre-standards studies for the development and use of artificial intelligence (AI) analytics in public safety communications. He has developed test and measurement methods and led research in forward-thinking AI R&D at NIST for 35 years. He created and led the Networking and Information Technology Research and Development (NITRD) Video and Image (VIA) working group, and Video Analytics for Public Safety (VAPS) program. John has a BGS from UMD, a BS in Computer Science from UMBC, and a MS in Computer Science from JHU.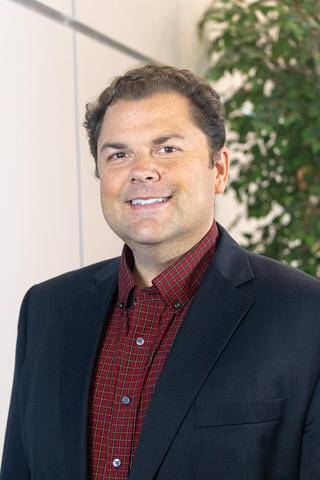 Jason Kahn, NIST CTL
Jason Kahn is a research engineer and a Federal Program Officer for the NIST Communication Technology Laboratory (CTL) where he also acts as the standards coordinator. Kahn transitioned to NIST from the private sector in 2015. He started his career in telecommunications by earning a Bachelor of Science degree in Electrical Engineering from the University of Texas at Austin in 1997. After graduating, he worked for Motorola (now Motorola Solutions), where he specialized in interoperability between mobile devices and telecommunications networks. Kahn participated in related standards organizations while earning a Master of Science from Southern Methodist University in Dallas, Texas. After starting at Nokia in 2011, he focused on smart phone application performance and functionality as well as enhanced network feature verification. Today, among his many duties, he is involved in public safety testing standards within the 3GPP standards organization.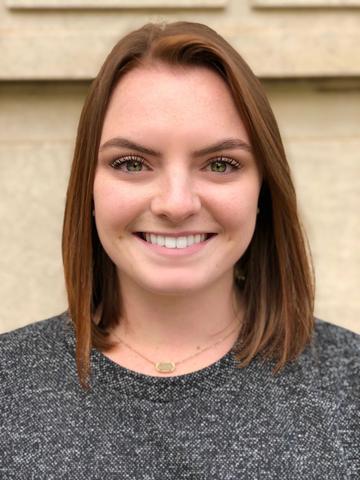 Kerianne Gibney, PSCR Program Support Specialist
Kerianne Gibney is a Consultant with Corner Alliance, Inc., supporting the PMO team at PSCR. As part of the PMO team, Ms. Gibney supports and leads stakeholder engagement efforts, such as PSCR 2022. Ms. Gibney graduated from the University of Maryland, College Park in 2018 with a Bachelor of Science in Public Health Science and minors in Spanish and Public Leadership.