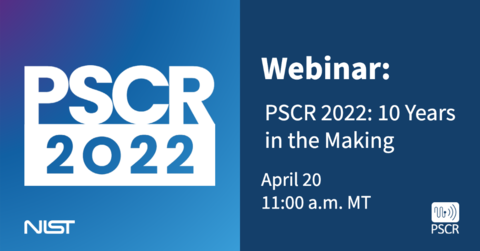 PSCR hosts an annual Public Safety Broadband Stakeholder Meeting that brings together representatives from public safety, federal agencies, industry, and academia. The annual stakeholder meeting enables PSCR to receive direct input, guidance, and feedback from their diverse stakeholder community. The "PSCR 2022: 10 Years in the Making" webinar will explore the history of PSCR, and explain why this year's event, PSCR 2022, will celebrate the culmination of a rapid period of productivity and accomplishment for PSCR and its stakeholders.
During this webinar, PSCR Division Chief Dereck Orr will provide an overview of the history of NIST's Public Safety Communications Research Division. Then, PSCR Program Support Specialist Kerianne Gibney will provide an overview of this year's Public Safety Broadband Stakeholder Meeting, highlighting the components of this year's event and previewing what attendees should know before coming. Read more about the speakers below and register for the webinar now!
---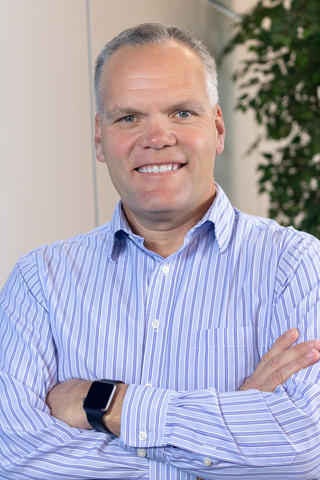 Dereck Orr, NIST PSCR
Dereck Orr is Division Chief for the Public Safety Communications Research (PSCR) Division at NIST, which serves as an objective technical advisor and laboratory to FirstNet, the Department of Homeland Security and public safety. Its mission is to accelerate the adoption and implementation of the most critical public safety communications standards and technologies. Since 2002, Mr. Orr has led the trajectory of PSCR's research and impact by working closely with first responders, government(s), academia, and industry. In 2018, he testified as an expert witness for the Emergency Preparedness, Response, and Recovery Subcommittee of the Department of Homeland Security. In 2019, he was recognized by the Association of Public-Safety Communications Officials (APCO) with the Leadership in Advocacy Award. He brings a Masters in Public Policy from the College of William and Mary and a Bachelor of Arts in American History from the University of Texas at Austin.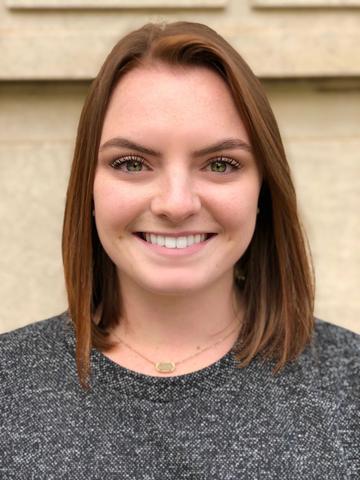 Kerianne Gibney, PSCR Program Support Specialist
Kerianne Gibney is a Consultant with Corner Alliance, Inc., supporting the PMO team at PSCR. As part of the PMO team, Ms. Gibney supports and leads stakeholder engagement efforts, such as PSCR 2022. Ms. Gibney graduated from the University of Maryland, College Park in 2018 with a Bachelor of Science in Public Health Science and minors in Spanish and Public Leadership.