Brooks Cressman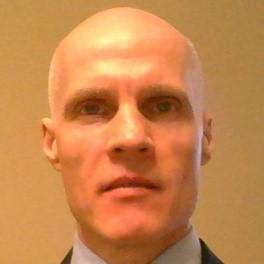 Brooks Cressman has been a Senior Advisor on Remote Sensing to the Commercial Remote Sensing Regulatory Affairs (CRSRA) office at NOAA since 2019.  An employee of the Aerospace Corporation, he has an Electrical Engineering degree and MBA, and extensive experience in spectrum management and policy, airborne radar, and satellite digital communications. 
Andrew Dalkos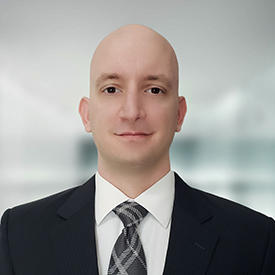 Andrew Dalkos is the Vice President of Information Technology at ATLAS Space Operations, where he oversees the network, systems, and security architecture and infrastructure for the ATLAS global network. 
In previous assignments, Andrew has also served as Information Technology Division Director in the government public sector and Vice President of Technology in the commercial private sector, along with various other technical roles. Throughout his career, Andrew has engineered hundreds of secure and highly performant on-premise, cloud, and hybrid networks. 
Andrew has obtained over 20 IT/Security industry certifications, as well as achieved DFARS/NIST SP 800-171 Rev. 2 compliance for ATLAS in August of 2021, and holds a B.S. in Information Technology Security from Western Governors University 
Misty Finical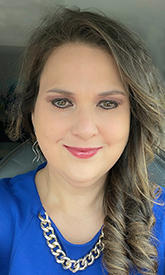 Ms. Misty Finical is currently serving as the Deputy Principal Advisor for Enterprise Protection for NASA providing advice and recommendations regarding the protection of the NASA enterprise.  Specifically, and especially, for cross-Agency and complex threats to flight systems, ground systems, and infrastructure.
Ms. Finical began her Federal Government career as a Space Weather Forecaster for the Department of Commerce with a focus on solar flare phenomenology.  During Ms. Finical's spare time she pursued impacts to spacecraft systems research. This focus on space weather's operational impact led Ms. Finical to join the Air Force Research Laboratory (AFRL).  There, she led the charge for modeling forecasts the community could use to better predict solar and geomagnetic impacts into the forecaster's hands. Her drive for the operational community and knowledge of spacecraft hardware eventually led Ms. Finical to become the Deputy Program Manager for Advanced GPS Technologies, thereby leading the development of several technologies vital for the future security of the Global Positioning System (GPS)/Positioning, Navigation, and Timing (PNT) architecture and signals.  GPS and PNT expertise took her to Air Force Headquarters as the GPS Integration Planning Engineer for the SAF/AQS (now, SAF/SQS) Global Space Power Projection Division.  There, Ms. Finical was responsible for international spectrum and system planning and integration into the GPS system and future space and ground based PNT architectures.
Ms. Finical holds a Bachelor of Arts in Earth Science with a focus in astronomy and geophysics from the University of Northern Colorado.  Ms. Finical also holds a Master of Arts degree in Aeronautical Science from Embry Riddle Aeronautical University with a focus on spacecraft hardware impacts from solar cycle variability.
Don Graves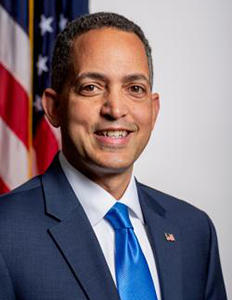 Don Graves is the 19th Deputy Secretary of Commerce.  
Graves brings decades of experience in the private sector, government, and nonprofits to the Department of Commerce. Most recently, he served as Counselor to President Joe Biden during the 2020 presidential campaign. Prior to that, Graves served as Executive Vice President and Head of Corporate Responsibility and Community Relations at KeyBank. In this role, Graves led KeyBank's corporate responsibility team, including the bank's $16.5 billion National Community Benefits Plan, the bank's sustainability work, stakeholder engagement, and outreach, and oversaw the KeyBank Foundation and the First Niagara Foundation.   
During the Obama-Biden Administration, Graves served as Counselor and Domestic and Economic Policy Director for then-Vice President Biden. He was previously appointed by President Barack Obama as Executive Director of the President's Council on Jobs and Competitiveness and led the federal government's efforts in the economic recovery of the city of Detroit. Graves also served as Deputy Assistant Secretary for Small Business, Community Development, and Housing Policy at the U.S. Department of the Treasury, where he oversaw the CDFI Fund, the $4 billion Small Business Lending Fund, and the $1.5 billion State Small Business Credit Initiative. He was also the U.S. Federal Representative to the G7 Task Force on Social Impact Investment.   
He has served on the Board of Directors of the MetroHealth Foundation, the FDIC's Advisory Committee on Economic Inclusion, the Board of Trustees of the Community Reinvestment Fund, the Policy Advisory Board of the Biden Institute at the University of Delaware, the Board of Visitors of the Cuyahoga Community College, the Advisory Board of the Commission on Economic Inclusion, and as Co-Chair of Cleveland Rising. 
Graves has a rich family history connected to the Commerce Department. His four-times great grandparents built a successful horse and buggy taxi business in Washington that once stood at the site of the Department's headquarters. Their son went on to own a premier hotel just blocks away and become one of our nation's first Black patent-holders through the U.S. Patent and Trademark Office.   
Graves holds a Bachelor of Arts in Political Science and History from Williams College and a Juris Doctor from the Georgetown University Law Center, where he received the Dean's Award. He is a fellow of the National Association of Public Administration. Graves is married and has two children. 
Chris Herndon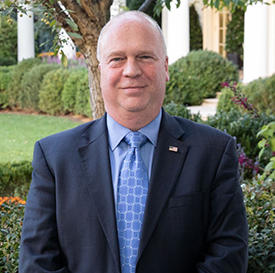 Chris Herndon is Results Driven Executive and entrepreneur who thrives in challenging, fast-paced environments. More than 30 years' experience in managing, planning, developing and implementing state of the art enterprise information technology systems He is currently the Chief Information Officer of Hawkeye360. Of his 30 year career,  he has more than twenty years in the federal government, most recently as Deputy Assistant to the President and the Director of White House Information Technology where he led the transformation post breach of the WH networks. Prior to his position at the White House, Chris held C-Level and senior IT leadership positions with some of Washington DC area's most respected government systems integrators, including Client Executive for CSRA, Chief Technology Officer for SRA International, Managing Director for MorganFranklin Corp., and COO & Co-Founder of TechCentrics, Inc., a cybersecurity consulting business he started in 2016. He began his career in telecommunications as a Department of the Navy civilian, where he supported organizations such as National Reconnaissance Office, Secretary of Defense. He is on the board of several non-profits as well as To The Stars Academy which is focused on the study of UAP phenomena. Chris is also Lean Six Sigma Black belt and develops business transformation strategies. 
Bob Kolasky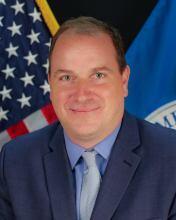 Bob Kolasky was selected to lead the Cybersecurity and Infrastructure Security Agency's (CISA) National Risk Management Center (NRMC) in 2018. As one of CISA's Assistant Directors, he oversees the Center's efforts to facilitate a strategic, cross-sector risk management approach to cyber and physical threats to critical infrastructure. The Center provides a central venue for government and industry to combine their knowledge and capabilities in a uniquely collaborative and forward-looking environment. Center activities support both operational and strategic unified risk management efforts. 
As head of the National Risk Management Center, Kolasky has the responsibility to develop integrated analytic capability to analyze risk to critical infrastructure and work across the national community to reduce risk. As part of that, he co-chairs the Information and Communications Technology Supply Chain Risk Management Task Force and leads CISA's efforts to support development of a secure 5G network.  He also serves on the Executive Committee for the Election Infrastructure Government Coordinating Council and is the Chair of the High-Level Risk Forum for the Organisation for Economic Co-operation and Development (OECD).  
Kolasky's current position is the culmination of years of risk and resilience experience. He most recently served as the Deputy Assistant Secretary and Acting Assistant Secretary for Infrastructure Protection (IP), where he led the coordinated national effort to partner with industry to reduce the risk posed by acts of terrorism and other cyber or physical threats to the nation's critical infrastructure, including election infrastructure. 
Kolasky has served in a number of other senior leadership roles for DHS, including acting Deputy Under Secretary for NPPD before it became CISA and the Director of the DHS Cyber-Physical Critical Infrastructure Integrated Task Force to implement Presidential Policy Directive 21 on Critical Infrastructure Security and Resilience, as well as Executive Order 13636 on Critical Infrastructure Cybersecurity. 
He is also the former Assistant Director for the Office of Risk Management Analysis at DHS where he was responsible for developing DHS's formative policies and processes for risk management, including the DHS Risk Management Fundamentals and Risk Lexicon. Prior to joining DHS, he was a journalist and an entrepreneur. He helped start two of the first public policy web sites and served as the Managing Editor for IntellectualCapital.com. 
Kolasky joined the Federal government in 2008 after six years as a management consultant. He graduated from Dartmouth College in 1994 and from the Harvard Kennedy School in 2002. 
CHRISTOPHER T.W. KUNSTADTER
Chris Kunstadter is Global Head of Space at AXA XL, a leading international insurance provider. Hemanages the space underwriting team and is actively involved in all aspects of AXA XL's space activity, including technical, financial, and actuarial analysis, coverage design, claims handling, industry outreach, and business development. Chris is a recognized leader in space risk management issues. For over three decades, he has worked closely with global satellite operators and manufacturers, launch providers, industry groups, governments, and others to enhance space safety and promote responsible space activity. Chris received a BA degree in Literature and an MS degree in Engineering from the University of California. He holds a Commercial Pilot license with Instrument and Multi-Engine ratings and is a Certified Flight Instructor. Chris is an avid musician and serves on the boards of several music-oriented not-for-profit organizations.
Joseph Mangin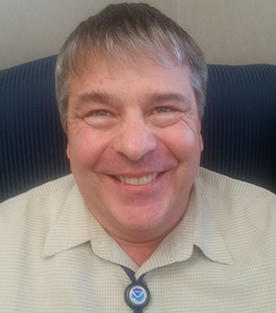 Joseph Mangin currently the Security Architect and Authorizing Official Designated Representative (AODR) for NESDIS. Joseph has over 25 years of cybersecurity experience spanning across commercial and Federal environments. His experience has the breadth of engineering secure buildings, crypto embedment, large commercial data center(s) security architecture, penetration testing, vulnerability assessments, and unique security architectures. Joseph has presented on a variety of cybersecurity topics at RSA, Java One, and other conferences, and has authored multiple whitepapers on a variety of cybersecurity topics. Joseph holds BS degrees in mathematics, computer science, and chemistry, and he is CISSP, ISSAP, ISSMP, and PMP certified.
Dan Oltrogge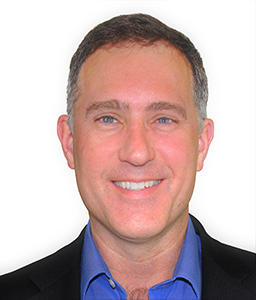 Dan Oltrogge is the Director of the Center for Space Standards and Innovation, and the Director of Integrated Operations and space policy expert at COMSPOC Corporation. Dan formed and administers the Space Safety Coalition, an ad hoc group of like-minded space entities working to ensure the long-term sustainability of space activities.  He is also the program manager of the Space Data Center, a frequent author of technical papers and peer-reviewed journal articles, U.S. Head of Delegation to ISO TC20/SC14, and a developer of numerous space operations and debris mitigation international standards and best practices under the auspices of ISO, CCSDS, CONFERS, ANSI, IAA, and industry associations. Dan's technical focus areas include space debris prevention, mitigation and remediation, launch and orbital operations, collision avoidance, RF interference mitigation, Space Situational Awareness and Space Traffic Coordination and Management. 
James W. Platt 
James W. Platt is the Chief, Chief, Strategic Defense Initiatives at the Department of Homeland Security.  Since 2016 Jim has led the Department of Homeland Security's efforts to mitigate against the loss of Position, Navigation and Timing (Timing) capabilities provided by the Global Positioning System (GPS). During this time period he was a major contributor for developing the concepts found in Presidential Executive Order, Strengthening National Resilience through Responsible Use of Positioning, Navigation, and Timing Services.  Based on his success with PNT, in October 2019 his portfolio expanded to include other high-risk programs such as Space Weather, Electromagnetic Pulse and space system's security.  
Matthew Scholl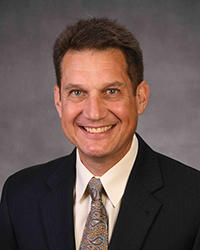 Matthew Scholl is the Chief of the Computer Security Division in the Information Technology Laboratory at the National Institute of Standards and Technology (NIST).  His responsibilities include cryptographic standards used by the US Government and internationally, Cybersecurity Research and Development at NIST, and Cybersecurity Standards and Guidelines for Federal Agency Security Programs.  He also leads NIST participation with Cybersecurity National and Internationals Standards Development Organizations (SDOs) and associated conformance testing programs. 
Mr. Scholl has a Masters in Information Systems from the University Of Maryland and a Bachelors Degree from the University of Richmond.  He is a US Army veteran and currently has over 20 years of federal service. 
Bryan Ware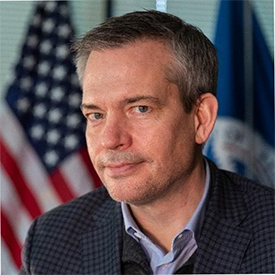 Bryan Ware is a highly regarded technology leader and innovator, having started companies, patented technologies, raised venture capital and private equity, and recently served as the Nation's lead cybersecurity executive at CISA.  Bryan is the CEO of Next5, a technology-focused business intelligence company, ensuring US leadership in critical and emerging technologies including AI, quantum, space, bio, and more.  He serves on the World Economic Forum's Global Future Council on Cybersecurity and as an advisor to technology companies and investors. 
Prior to founding Next5, Bryan was the first Presidentially appointed Director of Cybersecurity at CISA, leading the one thousand person, $1.25 billion organization through a period of intense volatility and aggressive interference from Nationstate adversaries.  At CISA, he developed the agency's first five year strategy and plan to modernize its sensor and computing infrastructure, transform the way the agency delivers services, and scale the agency to protect US critical infrastructure.  Under his leadership, CISA's operational partnerships with the private sector, national security community, and international partners were significantly enhanced.  Prior to his operational role at CISA, Bryan was an Assistant Secretary at DHS, serving as the Secretary's advisor on cybersecurity and emerging technology matters, and leading strategic initiatives across the US government and allies to counter Chinese espionage and unfair business practices.  
Bryan is an entrepreneur, co-founding an artificial intelligence company in 1998 which he led as CEO through multiple rounds of Venture Capital investment until it was acquired in 2013 by Haystax.  After serving as CTO of Haystax for several years during which he helped the company acquire leading cloud technology and cybersecurity companies, Bryan took over as CEO of Haystax in 2016 until its acquisition in 2018.  Bryan started his professional career at leading defense contractors working on advanced technology programs like the Star Wars program, early UAV payloads, and immersive simulations.  He holds a degree in Applied Optics from Rose-Hulman Institute of Technology.