Kevin Coggins
Kevin Coggins leads Booz Allen's resilient platforms business, focused on the intersection of cyber and physical – ensuring resilience in the operational technologies that enable modern life and national security – from Positioning, Navigation and Timing (PNT) to space systems, manned and unmanned systems, to critical infrastructure.
Kevin served as a senior acquisition executive in the Army in several roles, including as the first director of the Assured PNT Cross-Functional team, where he was responsible for addressing the full-scope of Army PNT capabilities and challenges. Prior to this, Kevin served as the Direct Reporting Program Manager for PNT, where he led the creation of the Army's Assured PNT Program and introduced the PNT System of Systems Architecture.
Prior to work with PNT initiatives, Kevin was the founder of Harvest Applied Technologies, a company focused on the application of advanced sensor and signal processing technologies in the field of food safety and quality. Kevin has also served in management and engineering roles in the defense industry in the fields of digital electronics, RF systems, and electronic weapons systems design and automated testing.
Mr. Coggins is a native of Pensacola, Florida, and is a veteran of the United States Marine Corps where he served as a Force Reconnaissance Team Leader. He has a Bachelor of Science in Electrical Engineering from the University of Florida, is a Senior Member of the Institute for Electrical and Electronics Engineers and a Board Member at the Institute of Navigation, and has studied at the Naval Postgraduate School, Defense Acquisition University, and Darden School of Business.
Joyce Corell
Ms. Corell is the Assistant Director of the Supply Chain and Cyber Directorate of the National Counterintelligence and Security Center (NCSC). Prior to this posting, she was the Assistant Director for the Strategic Capabilities Directorate in the Office of the National Counterintelligence Executive (ONCIX).
Ms. Corell served at the National Security Agency (NSA) for 23 years. Her last assignment was as the Chief of Technology Policy in the NSA Commercial Solutions Center. Ms. Corell spent a significant portion of her career focused on various aspects of defensive and offensive computer network operations, from capability development to the development of national policy and legislation. Complementing these roles, Ms. Corell also led various activities surrounding partnerships with the private sector ranging from technology transfer, export control licensing, and the development of strategical alliances, both domestic and international.
Ms. Corell graduated from William & Mary with a B.A. in Political Science. She received an M.S. in National Security Strategy from the National War College.
William Eshagh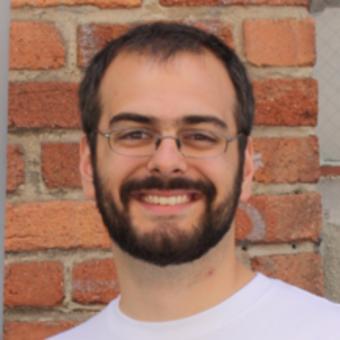 William Eshagh is Vice President for Corporate Engineering and Security at Planet Labs where he oversees the full threat landscape facing Planet, ranging from the Dove and Skysat constellations, ground systems, cloud pipelines, as well as corporate and customer systems. Before Planet Labs, William was responsible for infrastructure and intellectual property at Nebula, a NASA spinoff working to commercialize an infrastructure as a service cloud appliance based on OpenStack, which he helped open source while he was with NASA Ames Research Center's Office of the CIO. William holds a J.D. from Santa Clara University.


John Galer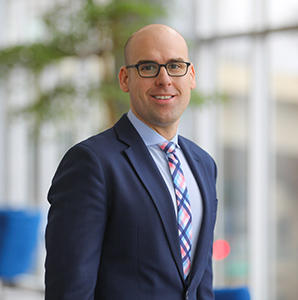 John Galer is the Assistant Vice President for National Security Space at the Aerospace Industries Association, providing policy leadership and representing industry consensus on national security space matters.
John is a former active duty Air Force space operations officer experienced in leading dynamic teams in space operations, strategy, communications, and policy. During his career, he has served as a satellite operator and integrator and a trusted advisor and strategic communicator for chief executives in the Department of Defense, intelligence community, and U.S. Congress. In his last assignment, he was a Legislative Liaison for U.S. Strategic Command.
Galer holds a B.S. in Journalism from the University of Illinois at Urbana-Champaign and an M.B.A. from Florida State University.
David Luber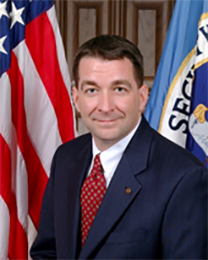 Mr. David P. Luber recently took over as Deputy Director of the National Security Agency's Cybersecurity Directorate, which is charged with preventing and eradicating threats to U.S. National Security Systems and critical infrastructure.
Prior to assuming this role, Dave served as the Executive Director (ExDIR) in the United States Cyber Command (USCYBERCOM). The ExDIR position represents the highest-ranking civilian and third-in-command at USCYBERCOM. Mr. Luber led an organization of over 12,000 personnel, to include a headquarters element, six large Service Cyber Components, 133 Cyber Mission Force Teams consisting of over 6,000 cyber warriors, and Department of Defense (DoD) enterprise defense forces. He drove global cyber operations to defend the DoD network, provides cyber options for combatant commanders, and defends U.S. critical infrastructure, while shaping a budget of nearly $700M, and elements of DoD budgets totaling in the billions.
Mr. Luber graduated from the University of Maryland, University College in 2001 with a Bachelor of Science in Computer and Information Science. He earned a Master of Science in Network Security from Capitol College, Laurel, Maryland, in 2004.
Full Biography for David Luber (PDF)
Bradley Lundy
Brad Lundy has worked at CISA since 2012 and helped stand up the Trusted Internet Connection (TIC) and Cyber Directive Programs in support of federal civilian agencies. Brad was the implementation lead for Cyber Directives 17-01 (Removal of Banned Software Products), 18-02 (Securing High Value Assets), and 19-02 (Vulnerability Remediation Requirements for Internet-Accessible Systems). Brad currently works as an engagement lead with CISA's Industry Partnerships team, working with industry partners through CISA's Cyber Information Sharing and Collaboration Program (CISCP) to share cyber threat intelligence and collaborate in the defense of critical infrastructure.

cyrus malekpour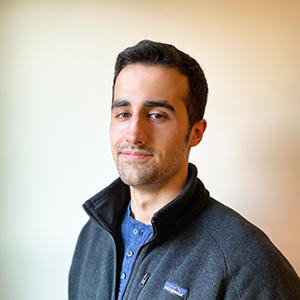 Cyrus Malekpour is the captain of the PFS Capture-the-Flag (CTF) team, a group of security professionals which regularly competes in CTF competitions. PFS won the inaugural Hack-a-Sat competition, held in 2020 and jointly organized by the Air Force Research Lab and the Defense Digital Service. PFS placed first over 1200+ other teams who participated in the qualifying event, and 7 other teams in the final round.

Cyrus works full-time as a cybersecurity engineer currently in the private sector, primarily focused around low-level and binary security. In the past, he has worked in multiple areas of the field, including web security, reverse engineering, blockchain technology, and malware analysis. Along with PFS, he competes regularly in CTFs and has previously participated in highly competitive events, like DEFCON CTF finals.

Cyrus received his B.S. in Computer Science from the University of Virginia.


Tom McDermott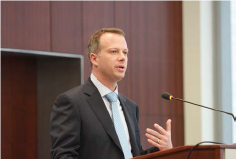 Thomas McDermott is the Deputy Assistant Secretary in the Office of Cyber, Infrastructure, Risk and Resilience Policy at the U.S. Department of Homeland Security (DHS). He advises senior department officials and oversees the development of policy positions related to the full range of cyber, technology, infrastructure, risk and resilience issues.
Mr. McDermott has advised senior DHS and White House officials in connection with numerous departmental and Administration priorities, including the Cyberspace Solarium Commission; the 2018 National Cyber Strategy; and the development and implementation of executive orders by successive Administrations to strengthen supply chain security, improve federal acquisition, increase information sharing, and enhance the security and resilience of critical infrastructure against physical and cyber threats. He spearheaded the development and implementation of the first DHS-wide Cybersecurity Strategy in 2018 and has represented the Department on such diverse issues as election security, encryption, artificial intelligence, and emerging risk to the Homeland.  In 2012, he received the DHS General Counsel's Excellence Award for his leadership in the development of the Obama Administration's comprehensive cybersecurity legislative proposal. He has also advised on the development of major DHS cybersecurity programs, including the EINSTEIN and Enhanced Cybersecurity Services programs, and provided operational legal support to the NCCIC as well as the DHS National Infrastructure Coordinating Center (NICC).
Mr. McDermott has served in a variety of roles at DHS, including an assignment as Deputy Director for Strategy at the National Cybersecurity and Communication Integrations Center (NCCIC). His tenure includes acting as Deputy Associate General Counsel and as the Assistant General Counsel for Infrastructure Programs, where he oversaw the provision of legal advice in connection with the Department's programmatic efforts to protect U.S. critical infrastructure, including in the areas of cybersecurity and voluntary efforts to enhance the security and resilience of critical infrastructure from terrorism and all hazards.  Mr. McDermott was previously an attorney in the DHS Office of the General Counsel's Legal Counsel division and acted as the Assistant General Counsel for Strategic Oversight and Review. Prior to joining DHS in March 2007, Mr. McDermott was an attorney at Kirkland & Ellis LLP's Washington office where he focused on matters involving complex and commercial litigation. Mr. McDermott graduated from the Duke University School of Law and the University of Notre Dame, and clerked for the United States Court of Appeals for the 11th Circuit.

ERIN miller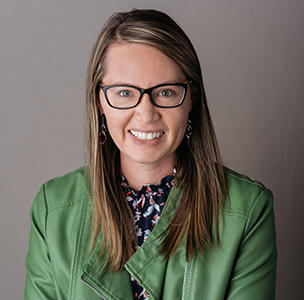 Erin has over a decade of experience building meaningful tech collaborations and has formed hundreds of formal partnerships between government, industry and academia to solve problems for warfighters and national security. Currently Erin is building a Public-Private Partnership (P3), called Space ISAC. This is the third non-profit launch Erin has led and has been passionate about P3 for her entire career.

Erin was the Managing Director of the Center for Technology, Research and Commercialization (C-TRAC) and brought three USAF-funded programs to bear at the Catalyst Campus for Technology & Innovation (www.catalystcampus.org) from 2016-2018. Her expertise in brokering unique partnerships using non-FAR type agreements led to the standup of the Air Force's first cyber focused design studio, AFCyberWorx at the United States Air Force Academy, and the first space accelerator, Catalyst Accelerator, at Catalyst Campus in Colorado Springs - in partnership with Air Force Research Laboratory and AFWERX.

In 2020 Erin is a recipient of the Woman of Influence award. In 2018 Erin was recognized by the Mayor of Colorado Springs as Mayor's Young Leader (MYL) of the Year Award for Technology. She is also the recipient of Southern Colorado Women's Chamber of Commerce Award for Young Female Leader in 2018.

In her previous roles she developed and managed intellectual property portfolios, technology transfer strategies, export control/ITAR, secure facilities, and rapid prototyping collaborations.

Erin serves on the advisory board of CyberSatGov.
florent rizzo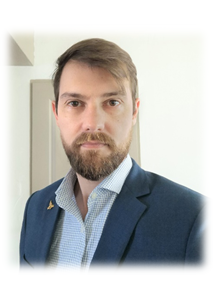 Florent Rizzo has been working in the aerospace industry for the last 15 years. Starting his career as an avionics software engineer on the Airbus A350, he has a significant experience in critical avionic software development and completed several missions for major OEMs. He also worked for the French Air Navigation Service Provider on the deployment of Air Traffic Management network infrastructure. He then became a consultant and worked with major European airlines to guide them towards the right inflight connectivity solution.
Florent has a mix of strategic and technical expertise that he developed throughout his career and he has been exposed to various aerospace challenges working with OEMs, ANSPs, airlines, satellite operators and so forth.
Combining his passions for aerospace and cybersecurity, he founded CyberInflight in 2019 when he realized that the aerospace market needed to reexamine its posture regarding the future cybersecurity challenges this industry will be facing. CyberInflight contributes to raise global cybersecurity awareness amongst aerospace stakeholders, providing them with unique and thorough market intelligence solutions from bespoke consulting missions to strategic research reports.
Florent holds an engineer degree from Telecoms Saint-Etienne (France), a master degree from North Dakota State University in network security (USA) and a MBA from Toulouse Business School (France). Throughout his international career, Florent has been working in various countries such as France, Canada, US or India.

victoria samson
vsamson [at] swfound.org (Victoria Samson)name="Victoria" id="Victoria" is the Washington Office Director for Secure World Foundation and has over twenty years of experience in military space and security issues.
Before joining SWF, Ms. Samson served as a Senior Analyst for the Center for Defense Information (CDI), where she leveraged her expertise in missile defense, nuclear reductions, and space security issues to conduct in-depth analysis and media commentary. Prior to her time at CDI, Ms. Samson was the Senior Policy Associate at the Coalition to Reduce Nuclear Dangers, a consortium of arms control groups in the Washington, D.C. area, where she worked with Congressional staffers, members of the media, embassy officials, citizens, and think-tanks on issues surrounding dealing with national missile defense and nuclear weapons reductions. Before that, she was a researcher at Riverside Research Institute, where she worked on war-gaming scenarios for the Missile Defense Agency's Directorate of Intelligence.
Known throughout the space and security arena as a thought leader on policy and budgetary issues, Ms. Samson is often interviewed by multinational media outlets, including the New York Times, Space News, and NPR. She is also a prolific author of numerous op-eds, analytical pieces, journal articles, and updates on missile defense and space security matters. 
Ms. Samson holds a Bachelor of Arts (B.A.) degree in political science with a specialization in international relations from UCLA and a Master of Arts (M.A.) in international relations from the Johns Hopkins School of Advanced International Studies.

Matthew Scholl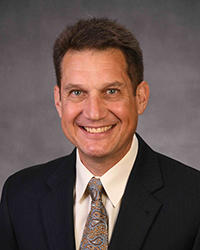 Matthew Scholl is the Chief of the Computer Security Division in the Information Technology Laboratory at the National Institute of Standards and Technology (NIST).  His responsibilities include cryptographic standards used by the US Government and internationally, Cybersecurity Research and Development at NIST, and Cybersecurity Standards and Guidelines for Federal Agency Security Programs.  He also leads NIST participation with Cybersecurity National and Internationals Standards Development Organizations (SDOs) and associated conformance testing programs.
Mr. Scholl has a Masters in Information Systems from the University Of Maryland and a Bachelors Degree from the University of Richmond.  He is a US Army veteran and currently has over 20 years of federal service.

Bryan Ware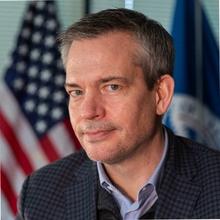 Bryan Ware is a highly regarded technology leader and innovator, having started companies, patented technologies, raised venture capital and private equity, and recently served as the Nation's lead cybersecurity executive at CISA.  Bryan is the CEO of Next5, a technology-focused business intelligence company, ensuring US leadership in critical and emerging technologies including AI, quantum, space, bio, and more.  He serves on the World Economic Forum's Global Future Council on Cybersecurity and as an advisor to technology companies and investors.
Prior to founding Next5, Bryan was the first Presidentially appointed Director of Cybersecurity at CISA, leading the one thousand person, $1.25 billion organization through a period of intense volatility and aggressive interference from Nationstate adversaries.  At CISA, he developed the agency's first five year strategy and plan to modernize its sensor and computing infrastructure, transform the way the agency delivers services, and scale the agency to protect US critical infrastructure.  Under his leadership, CISA's operational partnerships with the private sector, national security community, and international partners were significantly enhanced.  Prior to his operational role at CISA, Bryan was an Assistant Secretary at DHS, serving as the Secretary's advisor on cybersecurity and emerging technology matters, and leading strategic initiatives across the US government and allies to counter Chinese espionage and unfair business practices. 
Bryan is an entrepreneur, co-founding an artificial intelligence company in 1998 which he led as CEO through multiple rounds of Venture Capital investment until it was acquired in 2013 by Haystax.  After serving as CTO of Haystax for several years during which he helped the company acquire leading cloud technology and cybersecurity companies, Bryan took over as CEO of Haystax in 2016 until its acquisition in 2018.  Bryan started his professional career at leading defense contractors working on advanced technology programs like the Star Wars program, early UAV payloads, and immersive simulations.  He holds a degree in Applied Optics from Rose-Hulman Institute of Technology.
Jaisha Wray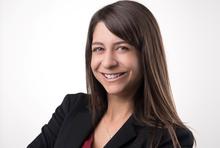 Jaisha Wray is the Associate Administrator for International Affairs at the Department of Commerce's National Telecommunications and Information Administration (NTIA). In this role, she formulates telecommunications and information policies and promotes these policies in international fora. 
Previously, she was the Director for International Cyber Policy in the Cybersecurity Directorate of the National Security Council where she was responsible for drafting and implementing the U.S. strategy on 5G technology as well as enhancing international cybersecurity cooperation with a wide range of partners and allies. She was also the Acting Deputy Director of the State Department's Office of Emerging Security Challenges where she contributed to the formulation of outer space and cyber stability policies and diplomatic strategies. At the State Department, she served as a Political Officer at U.S. Embassy London and as a Foreign Affairs Officer in the Office of Missile Defense and Space Policy. She began her government career as a Presidential Management Fellow where she completed rotations in the Space and Cyber Policy Directorate of the Office of the Secretary of Defense and in the National Reconnaissance Office.
Ms. Wray holds a B.A. in Political Science from the University of California at Los Angeles as well as a M.A. in International Relations and a Master of Public Administration from the Maxwell School at Syracuse University. She has completed the International Space University Space Studies Program and the Harvard Kennedy School's Executive Education course on cybersecurity.