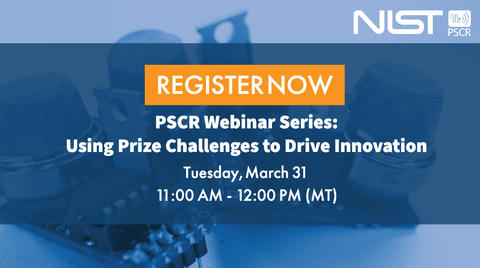 In NIST Public Safety Communications Research Division's (PSCR) upcoming webinar, Open Innovation team lead Ellen Ryan discusses what a government prize challenge entails and how the division uses this mechanism to drive innovation for public safety communications. Prize challenge manager, Sarah Hughes, will give an overview of prize challenges launching soon.
Join us on Tuesday, March 31, 2020 from 11:00 AM - 12:00 PM (MT) for insight into PSCR's Open Innovation program, past prize challenges, and how you can get involved. During this webinar, Sarah Hughes and Ellen Ryan discuss upcoming opportunities to participate in open innovation for public safety. There will be time for Q&A. 
Read more about the panelists below and register now!
---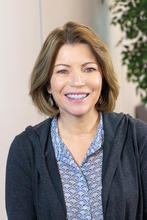 Ellen Ryan, PSCR
Ellen Ryan is the Deputy Division Chief and Open Innovation team lead for PSCR. She is responsible for developing and managing best-practice processes for the PSCR division in operational areas such as safety, training, and security. She leads the Open Innovation team that enables PSCR to use prize challenges, crowdsourcing, and other open innovation mechanisms to help solve first responder communications challenges. Ellen's background is in system verification and testing, with over 20 years of industry experience in telecommunications research and new product development. Ellen's education includes a Master's of Science degree in Computer Science and two Bachelor's of Science degrees in Computer Science and Geography.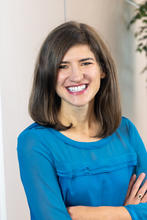 Sarah Hughes, PSCR
Sarah Hughes joined PSCR's Open Innovation team in April 2018 and serves as a Prize Competition and Challenge Specialist. In this role, she manages internal and external R&D, communications, legal, administrative, and procurement resources to design and implement prize competitions and challenges to advance PSCR's mission. She is responsible for managing all aspects of the prize competitions and challenges assigned to her within the Open Innovation portfolio. Prior to PSCR, Sarah supported entrepreneurs, small businesses, and innovation at the U.S. Small Business Administration (SBA) for five years in many different roles within Colorado and Washington D.C. Sarah first started her federal public services as a Presidential Management Fellow. Sarah holds a Master of Public Affairs degree from the School of Public and Environmental Affairs (SPEA) at Indiana University and a Bachelor of Arts degree from DePauw University.