Note: Captioning will be available by 12/20/19
Please see below, a list of resources that were mentioned during the webinar:
---
Speaker Bios:
Patricia toth, NIST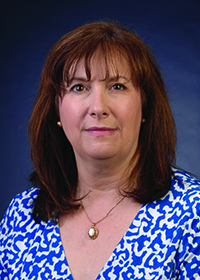 Pat is the Cybersecurity Program Manager at the NIST Manufacturing Extension Partnership (MEP). She works with MEP Centers nationwide to improve the cybersecurity posture of small manufacturers.
Formerly Pat was the lead for the NIST Cybersecurity Small Business Outreach. She served as the Chair of the Federal Information Systems Security Educators' Association (FISSEA) Technical Working Group, and Chair of the Federal Computer Security Program Managers' Forum.
Pat has worked on numerous documents and projects during her 28 years at NIST including SP 800-53, SP 800-53A, SP 800-171, SP 800-16 rev 1, NISTIR 7621 and Handbook 162. She is a recipient of the Department of Commerce Gold and Bronze Medal Awards and the 2018 NIST Uriano Award.
Pat holds a Bachelor of Science in Computer Science and Math from the State University of New York Maritime College.  She served in the Navy as a Cryptologic Officer. Pat received a Joint Service Achievement Medal for her work on the rainbow series of computer security guidelines while assigned to the National Security Agency.
Jeff Marron, NIST
Jeff Marron is an IT Specialist at NIST. He supports several NIST efforts, such as outreach to small- and medium-sized businesses (SMBs) regarding cybersecurity, cybersecurity for the Internet of Things (IoT), and smart grid cybersecurity. He previously supported the NIST Cybersecurity Framework project. Prior to joining NIST, Jeff spent over 10 years working in IT Security within the Department of Health and Human Services (HHS). Among other things, his work included implementing the Risk Management Framework (RMF) at the Food and Drug Administration (FDA), specifically via the security testing and evaluation of information systems. Jeff also spent several years at FDA conducting security engineering and integration work. In the more distant past, Jeff was an elementary school teacher of English as a Second Language in Maryland schools.
Mary Smith, L'Anse Manufacturing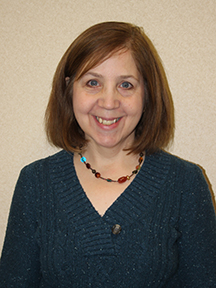 Mary Smith is the Office Manager at L'Anse Manufacturing, Inc., a precision machining company, and federal government contractor. In her role, Mary works on coordinating the implementation of NIST SP 800-171 as part of the company's broader requirement of DFARS 252.204-7012 compliance.
Daniel Eliot, NCSA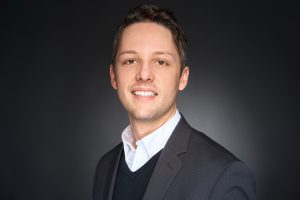 Daniel Eliot is director of education & strategic initiatives at the National Cyber Security Alliance (NCSA). NCSA is a leading neutral nonprofit public-private partnership devoted to strengthening America's cybersecurity through awareness and education. Daniel runs CyberSecure My BusinessTM, which is a national program designed to help businesses of all sizes learn to be safer and more secure online. He brings together the federal government, state and local governments, academia, and the private sector to discuss cutting-edge issues and create and implement high-quality, large-scale education and awareness efforts. Daniel is an accomplished speaker and champion when it comes to cybersecurity, and regularly speaks at events across the country and collaborates on regional and national cybersecurity initiatives.
Nelson Hastings, NIST
Nelson Hastings leads the Cybersecurity and Applications Group within the Applied Cybersecurity Division of NIST's Information Technology Laboratory. His team works in the areas of privacy engineering, identity management, small business outreach as well as securing the Internet of Things, public safety communications, voting systems, industrial control systems, and smart grid. During his 20 plus years at NIST, he has worked in the areas of public key infrastructure, the cryptographic module validation (FIPS 140-2) program, public safety communications security, and voting system security. He holds a Ph.D. in Computer Engineering from Iowa State University, M.S. in Electrical Engineering from Western Michigan University, and B.S. degrees in Electrical Engineering and Computer Engineering from the University of Missouri-Columbia.