Lakeisha Mathews, Director, Career and Professional Development Center, University of Baltimore andTrustee for Higher Education, National Association of Career Development
Lakeisha Mathews is Director of the Career and Professional Development Center at the University of Baltimore.  She formally served as Associate Director of Career Services at the University of Maryland University College and as Assistant Director for Alumni & Graduate students at the Loyola University Maryland Career Center.
Lakeisha is also the owner of a career coaching business called Right Resumes & Career Coaching, LLC which she launched in 2012.  Right Resumes & Career Coaching serves entry-level and mid-career professionals in the DC Metro area and specializes in resume writing, career planning and strategy and professional development seminars.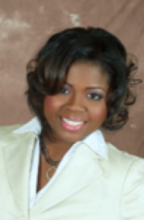 Mrs. Mathews holds several industry certifications as a Certified Professional Career Coach, Certified Professional Resume Writer, Global Career Development Facilitator, Certified Business and Employer Services Professional, and is certified to teach Etiquette to Adults and Professionals. She received her M.S. in Human Resource Development from Towson University and a B.A. in Communication from the University of Maryland College Park. Lakeisha is currently pursuing a Doctorate of Education in Higher Education Leadership and Innovation from Wilmington University.
Lakeisha is committed to the field of career development and has served on several association committees. In 2011, she was elected as president of the Maryland Career Development Association. Under her direction MCDA was honored with the 2012 NCDA Southern Region Award. In 2016, Lakeisha co-authored a chapter in the book Find Your Fit, published by the Association of Talent Development. Mrs. Mathews is currently serving as the Trustee for Higher Education Career Counselors & Educators for the National Association of Career Development.
Lakeisha is a native of Baltimore, MD and seeks to give back to the greater Baltimore community by serving on non-profit boards and supporting workforce programs. Lakeisha has provided pro bono employability skills training to disadvantaged youth and currently supports the Baltimore City Youth Works program and Cristo Rey Jesuit High School, Corporate Internship Program, to provide work opportunities for at-risk youth.
Of most importance is Lakeisha's client-centered approach to career coaching. Hearing success stories continues to be the favorite part of her job as a Higher Education Administrator, Educator and Career Coach!
---
Eric Sparks, Ed.D, Assistant Director,  American School Counselor Association (ASCA)
Eric Sparks is Assistant Director for the American School Counselor Association (ASCA) where he facilitated the development of the ASCA National Model: A Framework for School Counseling Programs (3rd ed.) and the ASCA Mindsets & Behaviors for Student Success: K-12 College-and Career-Readiness Standards for Every Student.  He is a former high school counselor and Director of School Counseling for the Wake County Public School System (NC). He has also served the school counseling profession as President of ASCA and the North Carolina School Counselor Association. Sparks is a school counseling graduate of North Carolina State University and earned a doctorate in Education Leadership from the University of North Carolina – Chapel Hill. 
---
Christine A. Ross, President and CEO, Maryland Chamber of Commerce
Christine A. Ross joined the Maryland Chamber of Commerce as president and CEO in July 2016.Christine A. Ross joined the Maryland Chamber of Commerce as president and CEO in July 2016. Ross previously served as CEO of the Bonita Springs Area Chamber of Commerce, transforming the 1,000-member organization through difficult times and winning the coveted five-star accreditation from the U.S. Chamber of Commerce for effectiveness and impact. She led broad-ranging economic development activities, advocated for regulatory changes to improve the region's competitive business climate, and worked to ensure quality workforce and education reform, progressive infrastructure planning for transportation, and technology.  
 In 2017, she was awarded the Distinguished Alumna Award from the University of Maryland– University College. The Florida Association of Chambers of Commerce Executives named her its Chamber Executive of the Year in 2014, along with Bonita Springs Area Chamber being named Chamber of the Year. That same year, Ross earned her elite Certified Chamber Executive (C.C.E.) status.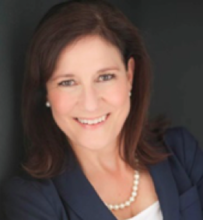 Prior to her service at the Bonita Springs Area Chamber, Ross served in similar positions at the Falmouth, Massachusetts, and Williamstown, Massachusetts, chambers.
Ross earned an MBA and a master's in marketing from the University of Maryland–University College. She earned a bachelor's degree in music education from James Madison University in Harrisonburg, Virginia.
---
Homer Minnick III, Director, Cybersecurity Academy, UMBC Training Center
Homer Minnick has contributed to our nation's cyber defense, functioning as part of the Department of Defense (DoD) from 2006 until 2011.Minnick served in the United States Army as a Computer Network Operations (CNO) Operator and as a Technical Advisor in the development of the Army's new Cryptologic Network Warfare Military Occupational Specialty (MOS) and the Joint Cyber Analysis Course (JCAC). Additionally, Minnick assisted with CNO workforce development as the Army subject matter expert and advisor to the joint NSA Associate Directorate for Education and Training (ADET) CNO Working Group that defined and developed the training paths for many of the national-level CNO work roles.These efforts have assisted US armed forces and the DoD in developing and maintaining a competent and prepared cyber workforce. In December 2011, Minnick retired from the Army after 20 years of service and began his tenure with UMBC Training Centers as the Director, Cybersecurity Academy. In this role, he directs specialized workforce training programs focused on developing new Cybersecurity professionals. He holds a Bachelor of Science in Information Systems Management from UMUC and a Master of Science in Information Assurance from Capitol College, as well as several industry technical certifications including CISSP, CEH, MCSA and RHCT.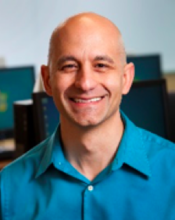 ---
Sabira Vohra, Founder and President, Career Infusion and President, Maryland Career Development Association
Sabira Vohra, has over 20 years of experience in career development and career management. She is guided by strong intuition and a global perspective, having worked and lived internationally.   Sabira is well versed in higher education, career consulting/coaching, managing strategic partnerships, strategic development and employer development.  Her experience has included leading career services within the non-profit and higher education sector. Through her Private Practice, as Founder and Senior Career Consultant at Career Infusion, she meets clients where they are and help clients transition, manage and navigate their careers. Sabira loves to work with diverse populations and careers and has made an impact in the lives of the people that she has worked with.  Sabira also consults with higher education organizations and businesses to help provide career facilitation and career services, as well as teaches at Washington Adventist University as an adjunct professor. Her clients have included Johns Hopkins University, Washington Adventist University and the World Bank to name a few.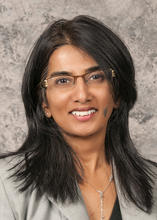 Prior to her starting her own private practice, Sabira serviced at Director of Career Services at Stevenson University and Mount St. Mary's University and has worked in many higher education career services centers. 
Sabira is an active member in organizations including National Association of Career Development and currently serves as President of Maryland Career Development Association. She has been a member of Maryland Career Development Association for many years and served as Awards Chair and President-Elect. She is excited to be part of an association that cares about its members and is looking forward to collaborations and strengthening MCDA
Sabira holds a Masters in Human Sciences and Psychology from Hood College and a Bachelor of Science in Psychology from the University of Bedfordshire in the U.K. She is also a certified Global Career Development Facilitator, Instructor; A certified Career Services Professional.  She is trained in providing distance career counseling, dependable strengths articulation process and the Myer Briggs Type Indicator (MBTI) assessment.
Sabira was born in Uganda, grew up and raised in England, where she also worked in Career Development. She has lived in the USA for 17 years. She loves to create those A'HA moments in her work with clients and is guided by strong intuition and respect for diversity and inclusion.  She has two children and lives in New Market, MD
---
Julian Jones, student in The Early College Cybersecurity cohort at Howard Community College
Julian Jones is amongst the first group of students in The Early College Cybersecurity cohort at Howard Community College. Although she recently graduated from high school in May, she currently has 46 college credits and will earn an associate degree in May 2018, a full year ahead of her high school peers. 
Julian's academic experiences and relationships have afforded her the opportunity to obtain several internships over the past year and a half, and to network with many professionals in the field of cybersecurity. She worked at Tenable Network Security as an IT Support and Asset Management intern. While dual enrolled as a high school senior and a freshman in college, she interned at Buoyant Technologies in telecommunications. Today, she works at CyberCore Technologies as an IT Specialist in the data center where she shares the role of an Insider Threat monitor, programs servers, cabling, and builds server racks for contracts.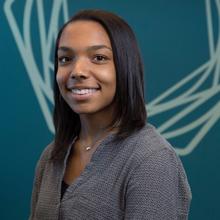 Julian was the student speaker for the opening of the new Science Engineering and Technology Building at Howard Community College. The seventy-seven-million-dollar building provides the opportunity for Julian and her classmates to stay on the cutting edge of technology and gain a competitive edge. Julian Jones is yet again amongst the first group of students to experience the new building and all opportunities that lie ahead.
Julian is very involved in encouraging and empowering generations to follow her lead in technology. In her free time, she assists in recruiting students into the Early College Program and puts extra effort into encouraging young women to pursue careers in STEM fields. Julian is determined to remain on the cutting edge of technology and is always willing to instill and share her passion with others.
---
Julie Williamson, UMUC Cybersecurity Undergraduate Student
Julie Williamson is currently enrolled in the Network and Cyber Security Bachelor's program at the University of Maryland University College.
Julie completed the Emergency Management and Preparedness Associate's program at Montgomery College in May 2015. Julie holds over eight FEMA certifications and is an active member of the Emergency Management Team at Holy Cross Hospital.
Julie is working to transition her career into the field of Cyber security specifically incident response.  Julie is an active member in the following  organizations, Psi Theta Kappa Honor Society, National Cyber Security Student Association, Women in Cyber Security Association,  and Women's Society of cyberjutsu.
Julie is very energized about working in the field of security information technology and is equally passionate about becoming a mentor especially to those who find themselves entering this field via non -traditional paths.