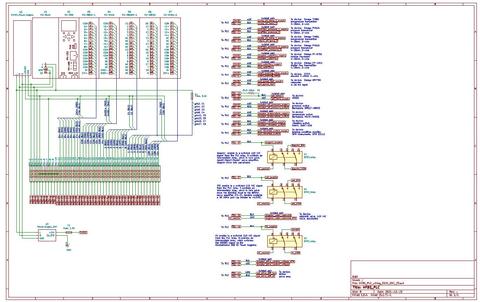 Core components of the High Flux Back Scattering (HFBS) spectrometer include the Phase Space Transformation (PST) chopper, Doppler Drive with a Si(111) monochromator, analyzers, and detectors and associated electronics. These components are controlled in real-time with a Programmable Logic Controller (PLC) system. Moving components such as the PST and the Doppler Drive go through regular and required maintenance for increased reliability. However, the PLC system was still in its original form with legacy components from when the instrument was commissioned 20 years ago. We are utilizing the unexpected outage to upgrade this system with completion expected by May 2022. Significant progress has been already made with the wiring diagrams, TCP server comms, etc. finished. Here is a list of the upgrades.
· PLC upgrade for better reliability and more modern design. The PLC controls the servo amplifiers and 3He tube high voltage. It also monitors critical instrument variables such as temperatures, pressures, water flows, oil flows, and motor speeds. Its status can be queried by the instrument control PC via Modbus using TCP protocol.
· A detailed documentation package for the PLC design and operation allows for more approachable maintenance and upgrades in the future.
· New PLC has been programmed to control various components more actively for improved reliability and safety e.g. new PLC also monitors water temperature and its flow rate to the PST and can shut down the PST in unsafe conditions.
· The servo drive on the PST is replaced with a newer and modern servo drive. This will upgrade the current open-loop and analog-controlled design for better and accurate velocity control and will almost eliminate the drift in PST speed due to coil temperature and other factors. This is expected to be completed by May 2022.
· The Doppler drive will have an additional servo drive which will control the current induction motor that currently runs the Doppler. This will allow us to position the monochromator and ensure that it always stops at a fixed position with almost 100% precision. This will remove any discrepancies in the data that occur when Doppler is run in between two elastic scans (This might not happen before the proposed reactor start-up in May 2022 mainly due to parts availability due to semiconductor shortage).