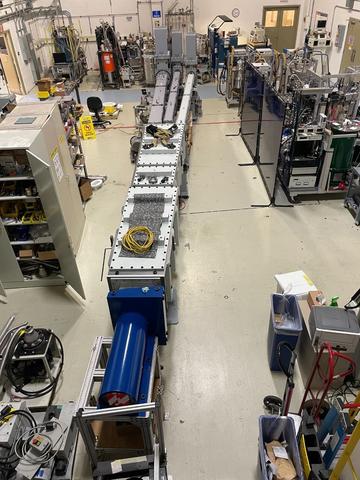 Procurement and design work for the cold source upgrade outage is largely complete.  The NG-5, NG-6, and NG-7 neutron guides required to achieve confinement and restart the reactor have all arrived. New guide casings, casing supports, and shutters for these guides have also arrived.  The new guides that will be installed in C100 have been preassembled, aligned, and are ready to be installed. The guides for D100 are currently being pre-assembled. This work will ensure that everything fits together and reduce the amount of time required to align the guides in their final position, thus minimizing the length of the outage.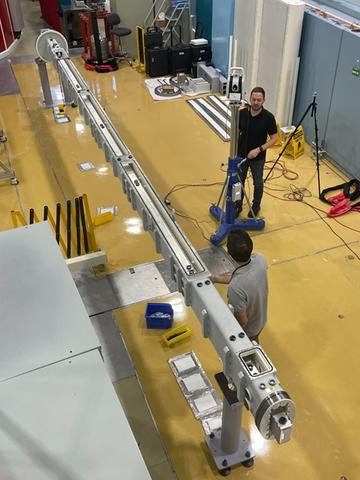 Because of the high radiation levels in the work environment, one of the biggest challenges is the removal of the existing cold source and the installation of the liquid D2 source. As part of our effort to reduce this exposure, we have built a mock-up of the reactor, cold-source beam tube, and the cold beam penetrations allowing us to practice both the removal of the existing in-pile elements and cold source and the installation and alignment of the new components.  Through practice, we expect to become proficient with these tasks and identify improvements to our procedures thereby minimizing the radiation exposure to our staff.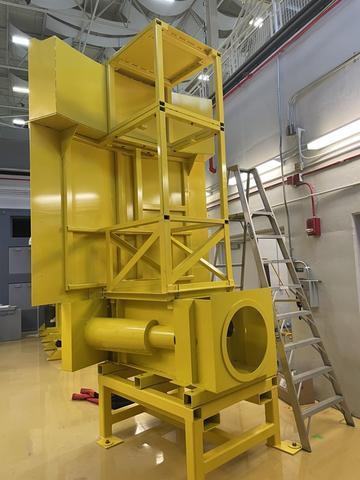 Ahead of the reactor outage, we will begin disassembly of NG-5, NG-6, and NG-7 in the Guide Hall. Disassembling these guides is necessary to make room for the removal of the components in D100. This work will close the instruments on these guides before the reactor outage begins.  However, this will shorten the outage, thereby reducing the downtime for all other instruments at the NCNR.