As the cold source is installed horizontally, all 12 guides must be removed near the reactor.  For the NG-1 to 4 and NG-A to D only the first ≈ 10 m of guides must be disassembled. For NG-5 to 7 we will remove the entire guide system in the confinement building (C100).  We will also remove the guides that span D100, which connects C100 to the guide hall.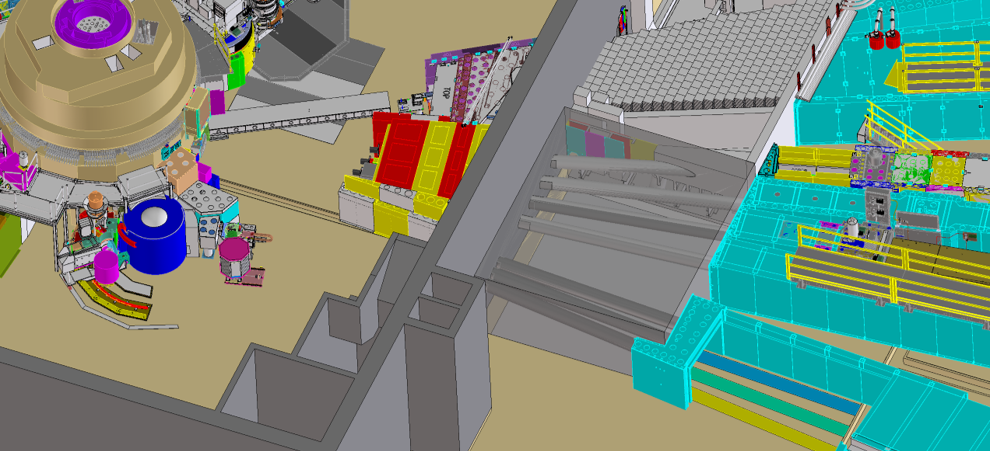 Once the neutron guide system is disassembled, we will remove the two side in-pile assemblies, CTE and CTW, that serve NG-5 to 7 and NG-A to D respectively.  These assemblies must be removed first as they nest in the central cold source plug which houses the central CTC in-pile assembly which serve NG-1 to 4.  With CTE and CTW removed, we will remove the H2 cold source plug assembly which houses both the cryostat and CTC.  Finally, with the cold source removed, the cold source condenser can be removed from above the cold source beam port.  We expect this milestone to be reached about 3 to 4 months into the outage.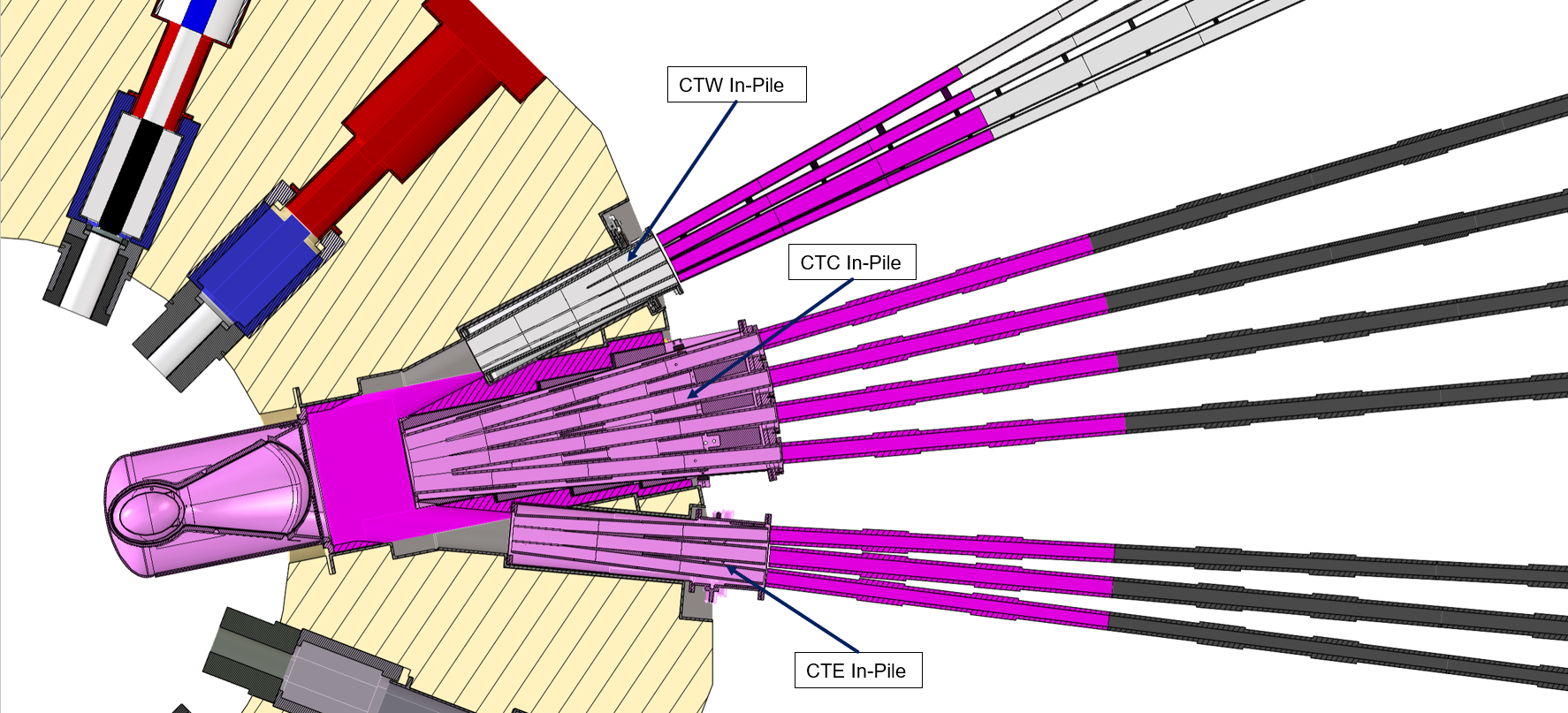 The next step is the installation of the new cold source plug which houses the new cryostat and a new CTC in-pile element.  Once the new plug is installed, the new condenser will be placed above the plug and the vacuum jacketed lines between the cryostat and condenser will be connected.  Finally, a new CTE and a reused CTW will be installed completing the in-pile portions of the guide system.
Once the cold source and the in-piles guide assemblies have been put in place, we will reinstall the neutron guide system in C100. The NG-A to D guides will be reestablished with new aluminum monolith sections near the reactor and the NG 1 – 4 guides will be reassembled.  As described on other pages, the NG-5, NG-6, and NG-7 guides will be replaced with all new guide components including new shutters. Finally, new NG-5 to 7 guides will be installed from the guide hall through D100 reconnecting C100 to G100.  These guides will be aligned to maintain the existing beam centerlines as closely as possible.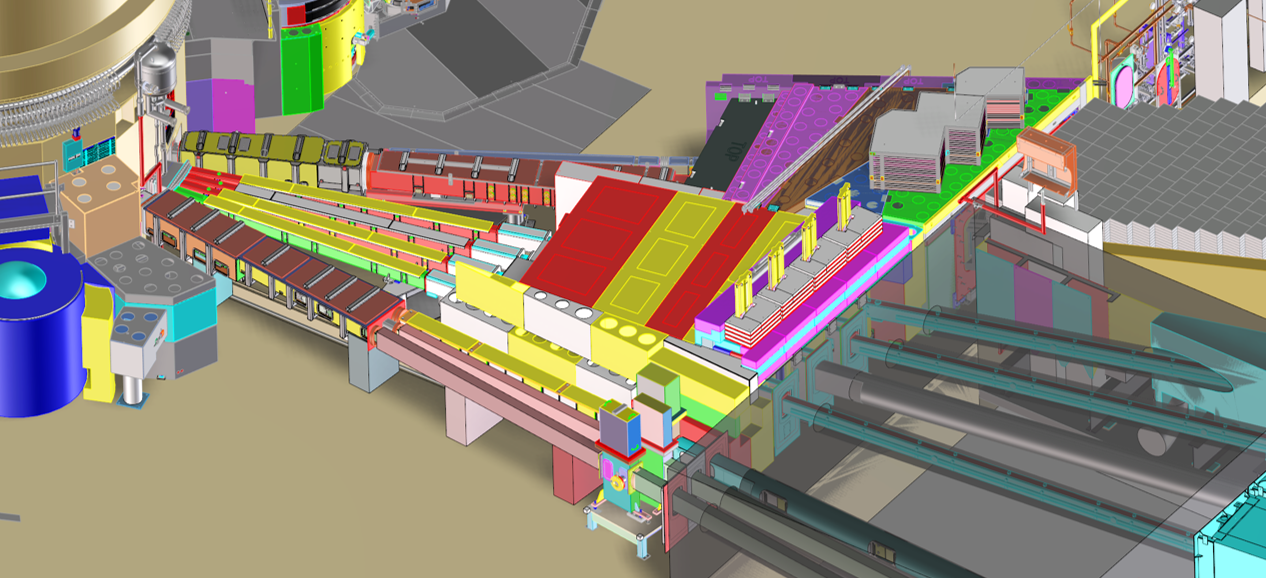 Once the guides are complete and confinement has been reestablished, the shielding in C100 will be reinstalled followed by the D2 gas lines to the ballast tank.  The system will then be filled with D2, allowing testing of the new cold source to begin. Once testing is complete, the reactor will be restarted. We expect this to occur approximately 1 year after the start of the outage.