Here are three examples of how technical assistance from centers in the Manufacturing Extension Partnership (MEP) helps local companies succeed in their efforts to develop new products, improve processes, and broaden their presence in the market.
Find examples of how MEP centers are making a difference in your state.
Diffinity Genomics is a Western New York life science company with technologies for medical, industrial and research applications in two very large and rapidly growing markets: DNA extraction and purification and molecular diagnostics. With the help of NYMEP, the company's initial product provides dramatic improvements in the way DNA is purified prior to follow on use and analysis. As Jeffrey Helfer, CEO, says, "Our company has been able to create 12 new high tech positions; engage local vendors for services, components and supplies; and help to enhance Rochester's reputation as a life science R&D and product manufacturing community."
Thermotion LLC designs and manufacturers electro-thermal actuators (ETA) for the automotive, appliance, and aviation industries. Thermotion employs 20 people at its facility in Mentor, Ohio. The Ohio MEP center introduced Thermotion to Fused Deposition Modeling, a rapid prototyping method, saving the firm tens of thousands of dollars by eliminating costly retooling after release to production. Thermotion was quickly ready for field testing with one of its major clients, the U.S. military. The new technology was installed on several different ground vehicles used by all branches of the military increasing sales for the company and retaining 14 jobs.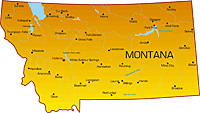 Wood's Powr-Grip employs 80 people at its facility in Laurel, Montana. Powr-Grip provides innovative equipment which uses vacuum to lift, hold, and position nonporous materials, including glass, plastics, engine valves, sheet metal, stone slabs, and appliances. Managing the innovation process to get the right product or service out quickly and at an attractive price became an imperative for the firm. The severe economic downturn had turned the tables on growth, and the company found itself wrestling for market share rather than just trying to keep up with organic growth. The company turned to the local MEP center to guide their employees in the identifying, qualifying, and refining ideas for growth. The company now has a pipeline of new ideas for business growth. Bryan Wood, Powr-Grip's President, said, "We jumped right into processing of the ideas and [that] helped us prioritize, which was largely what we needed. It has definitely positioned us for growth into the future."