Apply to Join OSAC!

The success of OSAC's efforts to facilitate the development of technically sound forensic science standards depends on the collaboration and dedication of volunteers who have expertise in a broad array of forensic science disciplines as well as scientific research, statistics, law, and policy. OSAC is currently seeking to fill member vacancies on its committees and subcommittees due to a number of membership terms that will be expiring this September. 
If you want to participate in the standards development process and make an impact on the forensic science community, please submit an application to be eligible and considered for the positions opening in October. 
Call for Nominations for OSAC's Sharon B. Nakich Award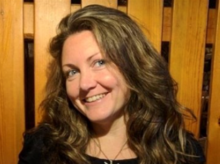 OSAC is seeking nominees to receive the 2021 Sharon B. Nakich Award. This OSAC peer-to-peer award is in honor of our colleague, Sharon Nakich, and acknowledges a helpful attitude, kindness, teamwork, or behind-the-scenes contributions to support the goals of OSAC. It recognizes an individual who has made significant contributions to promote OSAC's mission through his or her support of OSAC. 
This nominee works diligently and tirelessly as a champion for OSAC, at times without recognition.  
All OSAC members and affiliates are eligible for this award, as well as any non-OSAC member who has contributed significantly to furthering the mission of OSAC. 
To submit your nomination, send two or more narrative statements from at least two individuals that include, but are not limited to a description of:
Specific activities the nominee was involved in that had a positive effect in supporting OSAC's mission.
How the individual's actions helped the organization further its goals.
The nominee's willingness to go the extra mile.
All nominations should be submitted to Laurel Farrell (ljfarrellco [at] msn.com (ljfarrellco[at]msn[dot]com)) by August 1.
OSAC Registry Implementation Survey: Your Input Needed

OSAC is seeking to understand how organizations are using standards on the OSAC Registry and what support they need to improve implementation. To do that, we have released a survey to assess the current state of Registry implementation. The survey is intended to be a yearly snapshot and assessment, and the first one will cover the 46 Registry standards posted through March 2021. 
The survey will close August 20 and results will be shared in OSAC's Fall Newsletter/Annual Report, later in October. If you have any questions, please email the OSAC Program Office at forensics [at] nist.gov (forensics[at]nist[dot]gov).
Other Forensic Science News, Events & Training
NIST Publishes Review of DNA Mixture Interpretation Methods
On June 9, the National Institute of Standards and Technology (NIST) published a scientific foundation review of DNA mixture interpretation methods. The draft report, which is open for public comment until August 9 before being published in final form, reviews the methods that forensic labs use to interpret evidence containing a mixture of DNA from two or more people. Read more here.
National Institute of Justice
Subscribe to NIJ's forensic list (https://nij.ojp.gov/subscribe) to see the latest NIJ awards, solicitations, events, and publications. 
Forensic Technology Center of Excellence
NIJ's Forensic Technology Center of Excellence (FTCoE), provides evidence-based resources about forensic technologies and emerging challenges. Check out the latest Just Science podcasts to hear more about forensic anthropology and pathology, and impression, pattern, and trace evidence research in NIJ's 2021 R&D and Beyond mini season. Also register for the webinar, Novel Psychoactive Substance Naming Conventions & Challenges on July 22.