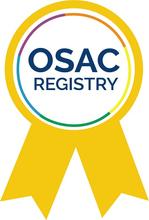 The OSAC Registry is a repository of high-quality, technically sound published and proposed standards for forensic science. These written documents define minimum requirements, best practices, standard protocols and other guidance to help ensure that the results of forensic analysis are reliable and reproducible.
Standards Under Consideration for the OSAC Registry
SDO Published Standards Open for Comment
The following SDO published standards are being considered for the OSAC Registry. Please submit your comments by 11:59 p.m. ET on February 5, 2021 on whether they should be included on the Registry:
Biology/DNA
Fire Debris
Firearms & Toolmarks
Gunshot Residue
Criminal justice agencies can access the ASTM standards listed above by visiting OSAC's Access to Standards webpage.
For a list of all standards currently under Registry consideration, please visit the OSAC website. 
Has your organization already started implementing OSAC Registry approved standards? 
Complete OSAC's Laboratory Implementation Declaration Form and send it 
to mark.stolorow [at] nist.gov (mark[dot]stolorow[at]nist[dot]gov) to let us know.  OSAC will award your organization with an OSAC Standards Implementer Certificate.
Share your implementation experience and be featured in a future OSAC news post.