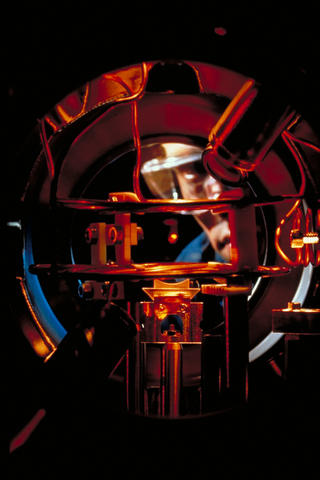 Based on ideas developed by many scientists, the first working laser was demonstrated by Theodore Maiman at Hughes Research Labs in 1960.
Since that time, researchers at the National Institute of Standards and Technology (NIST) have helped turn lasers into tools that have redefined the measurement system, enabled the development of new technologies, enhanced understanding of science, and touched the lives of all Americans.
Three NIST scientists have won Nobel Prizes for their work with lasers.