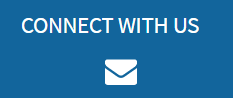 2020 Notice Of Funding Opportunity (NOFO)
NIST is committed to advancing resilience in the built environment, from codes and standards to building design and construction.  The National Academies described disaster resilience as "a national imperative" in its 2012 report .  As such, research and development programs within Federal agencies, including NIST, have been targeting advancing disaster resilience.
NIST released a Notice of Funding Opportunity (NOFO) on June 17, 2020 to help further its commitment to enhancing the nation's built resilient infrastructure.  The Disaster Resilience (DR) Research Grants Program sought applications from eligible applicants to conduct research aimed at advancing the principles of resilience in building design and building codes and standards.  Research proposals must have supported the overall effort of developing science-based building codes by evaluating potential technologies and architectural design criteria to improve disaster resilience in the built environment.  Research projects must have aligned with NIST work in:
Wildland Urban Interface Fire Program
Structural Performance under Multi-Hazard Program
National Earthquake Hazards Reduction Program
Disaster and Failure Studies Program
NIST will hold a webinar on August 3, 2020 to provide general information regarding the Notice of Funding Opportunity (NOFO), offer general guidance on preparing applications, and answer questions.  Proprietary technical discussions about specific project ideas will not be permitted and NIST staff will not critique or provide feedback on specific project ideas while they are being developed by an applicant or brought forth during the Webinar or at any time before the deadline for all applications.
However, questions about the DR Research Grants Program, eligibility requirements, evaluation and award criteria, selection process, and the general characteristics of a competitive application can be addressed at the Webinar and by e-mail to millie.glick [at] nist.gov.  There is no cost to attend the Webinar, but participants must register in advance.  Participation in the Webinar is not required, and will not be considered in the application review and selection process.  Information on previous DR Research Grants Program announcements and awards are available here*. 
This page provides additional information and reminders that may prove helpful to those with an interest in applying. All applications must be submitted through Grants.gov.
View 2020-NIST-DR-01 NOFO here. Please review the NOFO carefully to ensure that your application meets all requirements to be considered complete and responsive. 
---
Disaster Resilience Symposium: The symposium will be held on July 28-29, 2020. Please see the Disaster Resilience Symposium page for more information and registration details.
Disaster Resilience Grants Virtual Webinar - August 3, 2020.  Registration is scheduled to close on July 30, 2020. Meeting links will be sent out on July 31, 2020. Registration is capped at 1000 people. Registration is located at: https://appam.certain.com/profile/59243.
---
Questions Not Answered In The FAQ: Refer to the NOFO for a list of agency contacts or e-mail

EL_AgreementsSpecialist

[at]

nist.gov

.
---
---
---
**********Update: 8/6/2019 - The 2018 Disaster Resilience Research Grants Program announcements have been unexpectedly delayed. Notification will be made to all applicants as soon as possible, with an anticipated date of August 8th, 2019. All applicants will be notified of their status in accordance with 2018-NIST-DR NOFO.**********
**********Update: 7/12/2019 - The 2018 Disaster Resilience Research Grants Program is on track to meet the anticipated award date of August 1st, 2019. All applicants will be notified of their status in accordance with 2018-NIST-DR NOFO.**********
**********UPDATE: 5/7/2019 - The 2018 Disaster Resilience Research Grant Program Selecting Official has made their funding selection recommendations and they are being forwarded for review and award. Unsuccessful applicants will be notified in accordance with the NOFO, see section V.5.b.************
**********UPDATE: 4/5/2019 - The 2018 Disaster Resilience Research Grant Program has moved to the Selection Phase. Please stay tuned for updates and award information.************
**********Notice to the public: The 2018 Disaster Resilience Research Grants Program, 2018-NIST-DR, has been delayed. The new anticipated award date will be on or about August 1st, 2019. **********
---