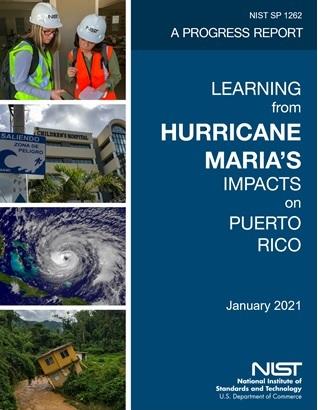 Progress Report
In January 2021, NIST published a report summarizing progress in its multi-year study of Hurricane Maria's impacts on Puerto Rico and subsequent recovery processes. Further details are provided at the following links:
Advisory Committee Updates
NIST provides regular updates on its Hurricane Maria projects to the National Construction Safety Team Advisory Committee. The following is a listing of presentations to the Advisory Committee that provide details on the preliminary reconnaissance, plans, and progress of the Hurricane Maria Program. Links to the full presentations are provided.