NIST encourages members of the public to submit any information, including video, photos or other documentation, that might help the investigation via the NIST Disaster Data Portal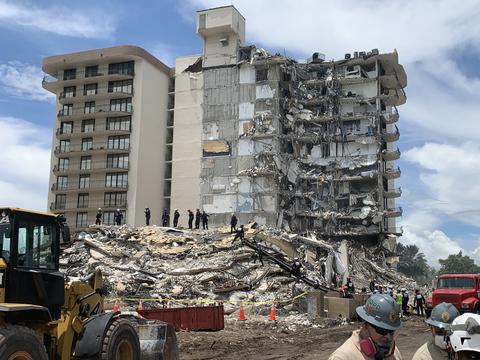 On June 24, 2021, Champlain Towers South, a 12-floor condominium in Surfside, Florida, partially collapsed at approximately 1:30 a.m. EDT. The collapse happened suddenly and has resulted in mass casualties.
On June 25, NIST began deploying a team of six scientists and engineers to collect firsthand information on the collapse. Since then, NIST experts have been working with federal, state and local authorities to identify and preserve materials and information that might be helpful in understanding why the collapse occurred.
NIST announced on June 30 that it is launching a full technical investigation of the collapse under the authority of the National Construction Safety Team (NCST) Act, which was passed by Congress and signed into law by President George W. Bush in 2002. Prior to this legislation, no federal agency had the principal responsibility for investigating building failures.
NIST's work will not interfere with the ongoing search-and-rescue operation at the scene of the collapse. NIST will continue to cooperate with all ongoing local, state and federal investigations.
NIST's role under the NCST Act is not to determine whether there was a criminal act or a violation of any applicable federal requirements or state or local code or regulatory requirements, or to determine any associated culpability.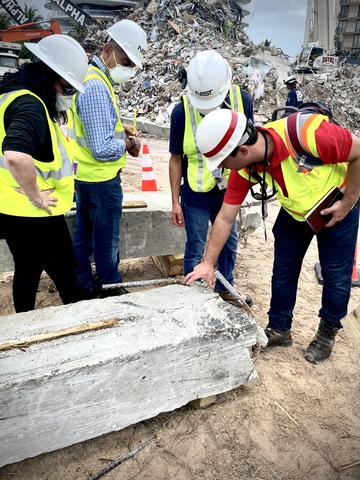 Instead, the ultimate goal of the NIST investigation is to determine the technical cause of the collapse and, if indicated, to recommend changes to building codes, standards and practices, or other appropriate actions to improve the structural safety of buildings.
There are millions of high-rise condominium units in Florida alone, many of them aging structures near the ocean. While a NIST investigation is intended to identify the cause of the Champlain Towers South collapse, it could also uncover potential issues in other similar buildings nearby and throughout the nation.
NIST investigations are thorough and typically take years to complete. However, the team will provide updates on its progress to the National Constructive Safety Team Advisory Committee at its regular meetings, which are open to the public.
NIST encourages members of the public to submit any information, including video, photos or other documentation, that might help the investigation via a data portal that the agency has set up.
This is the fifth investigation that NIST has conducted under the NCST Act. Previous NCST reports include the World Trade Center final reports published in 2005 (WTC 1 and 2) and 2008 (WTC 7); the 2003 Station nightclub fire final report published in 2005; and the 2011 Joplin tornado investigation report published in 2014. The Hurricane Maria investigation is ongoing (with an interim report recently published).
Founded in 1901, NIST is a nonregulatory agency within the U.S. Department of Commerce and performs a wide range of activities to advance measurement sciences, standards and technology.