(Term expires August 27, 2021)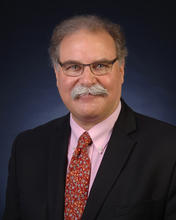 Dr. Theodore(Tod) Sizer is Vice President of Network Fabric Research in Nokia Bell Labs, the research arm of Nokia, leading international teams innovating in all aspects of IP and Optical solutions for core, submarine, and data center communications.  Prior to his current role, Tod lead Wireless Research in Nokia Bell Labs for 10 years until 2017 driving the vision and research of 5G and support for the 4th Industrial revolution which is upon us.  As such, he is now able to bring the expectations of this revolution to address new challenges in connecting the people, machines, industries, and campuses through the new dynamic deterministic IP and Optical networks required.  Tod graduated from Amherst College, and received his Masters and Doctorate in Optics from the Institute of Optics at the University of Rochester.  
During his tenure at Bell Labs he has performed research in Wired and Wireless Home Networking, Fixed Wireless Loop systems, Video Watermarking technologies, Optical Computing and Switching Systems, and High Power Laser Design. He was a member of Lucent's technical team in the Bluetooth Special Interest Group (SIG), the governing body that controls the official specifications of the wireless technology, and served as chair of SIG's Coexistence Working Group. Recently he had significant impact as a key proponent and inventor of the lightRadio™ product line and small cell technology and systems leading to Alcatel-Lucent's product line solution to address the 5G Wireless Data explosion.
In 2007, Dr. Sizer was named a Bell Labs Fellow "For sustained creative contributions to wireless systems, particularly in the convergence of packet and wireless technologies". Sizer is also a Fellow of the World Wireless Research Forum, recipient of the 2011 Popular Mechanics "Breakthrough Award".  He was named an IEEE Fellow in 2015 for "Leadership in Wireless Communications Technology".  He is the author of 54 US patents, over 50 refereed publications and is a member of the IEEE and The Optical Society (OSA).