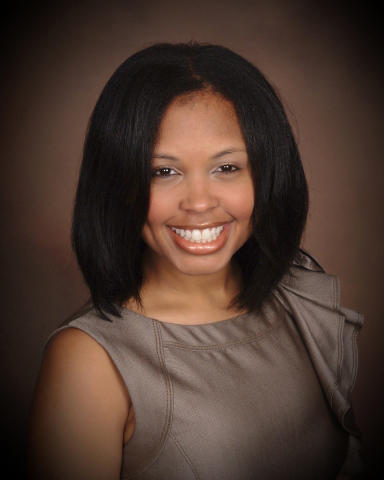 Sesha Joi Moon, PhD was recently appointed as the Director of Diversity, Equity, and Inclusion at the National Institute of Standards and Technology [NIST] within the U.S. Department of Commerce [DOC].  She is a recognized diversity, equity, and inclusion expert whose work is rooted in the philosophical stance that "Diversity is delegating differences.  Inclusion is celebrating differences.  But equity is elevating differences."
Prior to joining NIST, she served as a Senior Talent Management Strategist at the U.S. Patent and Trademark Office [USPTO], where she was appointed as the business unit lead on the USPTO Service Equity Working Group, as well as the USPTO Equity and Community Leadership Development Committee.  Her most notable accomplishments include #ChooseGov: A Social Media Campaign for the Next Gen in Millennial Leadership and Mindset of Millennials: A Campaign to Grow the Next Gen of Latinx Best Talent.  She also provided thought leadership in the development of the DOC First Generation Professionals Initiative and spearheaded a strategic partnership with the Merck Foundation and United Negro College Fund in support of the STEM Innovation, Commercialization, and Entrepreneurship Summit as part of the White House Initiative on Historically Black Colleges and Universities.  Additionally, during her tenure with the department, she has received the Commerce Spirit Award and Spotlight on Commerce for LGBT Pride Month.
 
She is a Senior Research Fellow with The Conference Board's Engagement Institute where she examined the intersection of diversity, equity, and inclusion with employee engagement and experience as part of the Employee Engagement and Experience Council.  She is also a Senior Fellow of the Excellence in Government Fellowship Program with the Partnership for Public Service, where she continues to serve as a mentor with the Emerging HR Leaders Program.  Most recently, she completed Harvard Business School's High Potentials Leadership Program as part of its Executive Education Series, as well as the Diversity, Equity, and Inclusion in the Workplace Certification with the Muma College of Business with the University of South Florida.  Her past experience includes work as a Senior Consultant of Strategic Human Capital Management with Booz Allen Hamilton and Special Assistant to the Chief Financial Officer and Assistant Secretary of Administration at DOC.
She holds a PhD in Public Administration and Policy from Old Dominion University in Norfolk, VA, where she examined the role of intersectionality on the talent mobility trends of women of color in the Federal Government.  She also holds a MS and BA in Black Studies from Virginia Commonwealth University in Richmond, VA.
She is a member of Delta Sigma Theta and serves as a board member with the St. Jude 5K Walk|Run DC.  She is also co-creator of The JXN Project, which was recently featured on PBS NewsHour, as part of the Commonwealth of Virginia's investment in historic justice initiatives.  She hales from Richmond, VA and resides in Northern VA with her wife, Janice Pritchett, Director of Athletics at Lake Braddock Secondary School, and cockapoo, Benji.