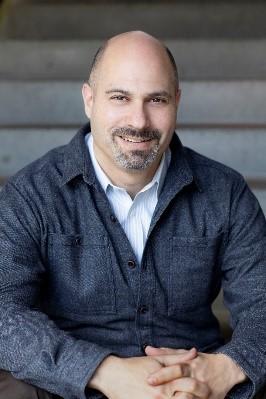 (Term expires: September 13, 2025) 
Jason Matusow is responsible for Microsoft's strategy and engagement in multi-stakeholder organizations focused on establishing accountability for the responsible use of technology in society. He leads an organization of senior technical diplomats with the primary objective of improving the trustworthiness of modern digital services. For two decades, he has managed complex projects in more than a dozen countries. In the past few years, his portfolio of work has included cloud services, privacy, cybersecurity, data, artificial intelligence, IT governance, and more.
Matusow has a portfolio of responsibilities for Microsoft's business in China and has extensive experience working in the Chinese marketplace. His organization is responsible for all Microsoft products and services delivered in the Chinese market to be compliant with compulsory standards. He also oversees Microsoft's policy and strategy work related to standardization activities in China.
 In 2022, Matusow became the executive sponsor for the extensive technical relationship between Microsoft and U.S. National Institute of Standards and Technology (NIST). In this capacity, Matusow has been named to the NIST Visiting Committee on Advanced Technology. His organization includes a program management office that provides coordination and support for the 150+ Microsoft engineers who work with NIST. 
Since 2005, Matusow has been a strategist for Microsoft's global commitment to standards and interoperability. He frequently consults with engineering and field teams on standardization strategies for emerging technologies and businesses. He is also the executive lead for positions where standardization is included in public policy and regulation. In this capacity, he served as the Chair of the ITIC Standardization Policy Committee for five years. He maintains extensive contacts throughout industry, civil society, government, and academia to facilitate the flow of ideas and information between Microsoft and others on standardization issues.
Matusow has presented at hundreds of industry events and has been published in academic journals and curated collections of essays. He authored an industry blog that reached tens of thousands of monthly readers over a five-year period and represented Microsoft in thousands of media and industry analyst engagements during his career.
Matusow has been in the software industry since the early 1990s. He held roles involved in enterprise infrastructure software, the Year 2000 date change, and cybersecurity. For five years, Matusow was responsible for Microsoft's Shared Source initiative and was the public spokesman on open source software. Before joining Microsoft in 1995, he co-founded a PC and networking business. Matusow is a graduate of Boston University. He currently lives in Portland, Oregon with his wife and two children.
Microsoft is a registered trademark of Microsoft Corp. in the United States and/or other countries.
The names of actual companies and products mentioned herein may be the trademarks of their respective owners.