Commission members (in alphabetical order)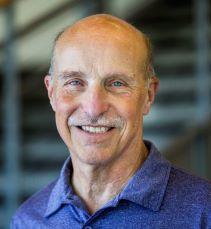 James P. Bagian, M.D., P.E.
Professor of Industrial and Operations Engineering
Co-Director, Center for Risk Analysis Informed Decision Engineering
University of Michigan
James P. Bagian has extensive experience in the fields of human factors, aviation and patient safety. Bagian is the founding director of the Center for Healthcare Engineering and Patient Safety as well as the Center for Risk Analysis Informed Decision Engineering, and is a professor in the Department of Anesthesiology and the College of Engineering at the University of Michigan. 
He previously served as the first and founding director of the Department of Veterans Affairs (VA) National Center for Patient Safety and as the VA's first chief patient safety officer, where he developed numerous patient safety-related tools and programs that have been adopted nationally and internationally. 
A NASA astronaut for over 15 years, he is a veteran of two space shuttle missions, including as the lead mission specialist for the first dedicated Life Sciences Spacelab mission. Following the 1986 Challenger space-shuttle explosion, he dove and supervised the capsule's recovery from the ocean floor and was one of the leaders of the development of the Space Shuttle Escape System. He also served as the chief flight surgeon and medical consultant for the Space Shuttle Columbia Accident Investigation Board. He was elected to two terms as the chair of the Joint Commission's Patient Safety Advisory Group and was a board member of the National Patient Safety Foundation, NASA's Aerospace Safety Advisory Panel, the Trauma and Injury Subcommittee of the Department of Defense Health Board, and the National Highway Traffic Safety Administration's oversight Safety Systems Team.  
He currently serves on the National Academies of Sciences, Engineering and Medicine's Boards on Human-Systems Integration, Committee on Aerospace Medicine and Medicine in Extreme Environments, and the Board on Army Research and Development. He is also a member of the Board of Governors of The Doctors Company and the Board of the Accreditation Council for Graduate Medical Education. 
Bagian's awards include the American Medical Association's 2001 Dr. Nathan S. Davis Award for outstanding public service in the advancement of public health and the Association of American Medical Colleges' first annual Innovations Award in 2001. He also received the Frank Brown Berry Prize in Federal Healthcare, which recognizes the military or federal physician who has made the most significant contribution to health care in the United States (2002), the Service to America Medal awarded to the federal employee who demonstrated the most significant lifetime achievement in public service (2003), the Outstanding Federal Healthcare Executive Award awarded to the senior executive who has made conspicuously outstanding contributions to federal health care demonstrating superior leadership or executive management ability (2004), the inaugural Patient Safety Award from the Institute for Quality in Laboratory Medicine and the Jefferson Medical College Alumni Achievement Award (2005), the Vanguard Award for the Advancement of Patient Safety from The Doctors Company Foundation (2009), the American Astronautical Society's Melbourne W. Boynton Award for "outstanding contributions to the biomedical aspects of space flight" (1992 and 2010), the 2012 Pete Conrad Patient Safety Excellence Award, the Outstanding Leadership Award from the Department of Defense Committee on Tactical Combat Casualty Care (2018), NASA Spaceflight Award (1989 and 1991) and the NASA Exceptional Service Medal (1992 and 2018).
Bagian holds a B.S. degree in mechanical engineering from Drexel University and a doctorate in medicine from Thomas Jefferson University. He is a Fellow of the Aerospace Medical Association and an elected member of the National Academy of Engineering and the National Academy of Medicine.
---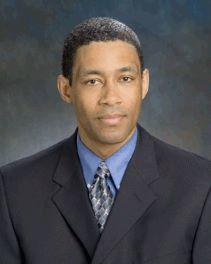 Darryl C. Hill, Ph.D., MBA, CSP
Senior Vice President, Safety and Security
FirstGroup America
Darryl C. Hill has 30 years of experience in safety, health and environmental management. Hill is currently senior vice president of safety and security at FirstGroup of America. FirstGroup is the largest transportation services company in North America and the U.K. Also, Hill has served in senior environmental, health and safety roles at ABB, Johnson Controls and Abbott.
Hill is an adjunct assistant professor at Oakland University, where he has taught undergraduate courses in construction safety, environmental standards, safety training methods and accident investigation since 1996. He also teaches the capstone graduate course (EHS 6996).
Hill served as American Society of Safety Professionals (ASSP) president during 2010-11, which was the 100th anniversary for the organization. He also received the highest society honor as Fellow in 2013.
He was appointed by the U.S. Secretary of Health and Human Services to serve a three-year term on the National Institute for Occupational Safety and Health (NIOSH) Board of Scientific Counselors.
Hill is editor and contributing author for the ASSP Construction Safety Management & Engineering book. He is also co-editor for the recently published ASSP Safety Leadership and Professional Development book.
Hill has a B.S. in occupational safety (Iowa State University), an M.S. in hazardous waste management (Wayne State University), an MBA (Southern New Hampshire University) and a Ph.D. in educational leadership (Oakland University). He is a Certified Safety Professional (CSP).
---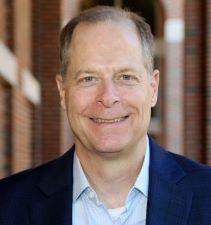 David A. Hofmann, Ph.D.
Hugh L. McColl Distinguished Professor of Leadership and Organizational Behavior 
Kenan-Flagler Business School
University of North Carolina-Chapel Hill
Dave Hofmann's research focuses on organizational climate, leadership, organizational change, organizational design and decision-making. He teaches courses in organizational behavior, leadership and the complexities of middle management.
Hofmann served as associate dean for the full-time MBA program, area chair of organizational behavior and senior associate dean of academic affairs at the University of North Carolina's Kenan-Flagler Business School.
A specific focus of his research is the impact of leadership and organizational culture on safety and errors in organizations that operate in high-risk environments. He has edited two scholarly books on these topics, including Errors in Organizations with Michael Frese.
In recognition of his work's applied implications, he received the American Psychological Association's Decade of Behavior Research Award in 2006.
He received a Fulbright Senior Scholar Award to study errors and safety issues in organizations at the University of Giessen in Germany, and a Robert Wood Johnson Foundation grant to investigate error management and organizational learning on nursing units.
He has served on two National Research Council/National Academy of Engineering committees. The first investigated the causes of the BP Deepwater Horizon accident, and the second focused on how to improve safety culture in the offshore industry.
Hofmann has presented his research or conducted executive development sessions in Australia, Canada, France, Germany, Hong Kong, India, the Netherlands, Singapore, Spain, Switzerland, UAE and the U.K.
He earned his Ph.D. in industrial and organizational psychology from Pennsylvania State University, his master's degree in industrial and organizational psychology from the University of Central Florida, and his bachelor's degree in business administration from Furman University.
---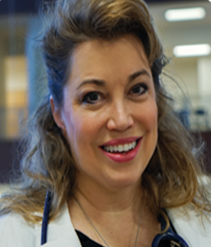 Allison Jones, M.D., M.S., FACOEM
Consultant, Occupational and Environmental Medicine
Allison Lynn Jones is residency-trained and board-certified in occupational and environmental medicine (OEM) as well as certified in engineering technology management, with concentrations in strategic technology and business through the University of Illinois, Urbana-Champaign (UIUC), Graduate College of Engineering Technology Entrepreneur Center (TEC). She holds a University of Illinois bachelor of science with honors degree in physiology, neuroscience/biophysics concentration, and psychology with neuroscience concentration. In addition, she earned a master's in biology with a concentration in neuroscience from the same institution. She earned a full scholarship to the University of Illinois, Chicago, College of Medicine. While doing her OEM residency at the University of Pennsylvania, she was chief resident. As a diplomate of the American Board of Preventive Medicine (ABPM) and a fellow of the American College of Occupational and Environmental Medicine (ACOEM), she is a sought-after subject matter expert in the prevention and management of occupational and environmental injuries as well as the promotion of worker resiliency and wellness. 
Jones is a proud member of the American Society of Safety Professionals (ASSP). ASSP updates the American National Standards Institute (ANSI) Z10 Occupational Safety and Health (OSH) Management Standard, which many national and international corporations utilize to create, maintain and enhance their occupational health and safety programs. She helped to review and edit the Back and Hip Chapters for the ACOEM MD Guidelines. She completed a fellowship and advanced fellowship with the National Science Foundation (NSF) Civil, Mechanical and Manufacturing Innovation (CMMI) Institute Game Changer Academies (CGCA). Jones was a multiyear winner of the University of Illinois NSF Accelerating Women and Underrepresented Entrepreneurs Award (NSF-AWARE). She and her team won grants for both regional and national NSF I-Corps, and she was one of the first female physicians to accomplish this.
She was part of the U.S. Olympic Committee Anti-Doping Task Force as an athlete-physician representative and also served as a physician athlete representative observer for the United States in the International Olympic Committee European Union Concerted Action in the Fight Against Doping in Sport (CAFDIS) project to harmonize drug tests for the EU International Olympic Committee for the Athens Olympic Games. Jones was instrumental in helping to transition the U.S. Olympic Committee Anti-Doping Task Force to become International Standards Organization (ISO) accredited and also helped transition the organization to the United States Anti-Doping Agency (USADA). Jones helped lead the American Medical Association's effort to pass policy and create model legislation to assist the Coalition for Anabolic Steroid Precursor and Ephedra Regulation (CASPER), which advocates legislative control of anabolic steroids and ephedra that are sold as dietary supplements. CASPER has publicly endorsed the efforts of U.S. legislators to bring the Anabolic Steroid Control Act of 2004 into law and later update it to include control of Ephedra Control Act in 2007. 
She is active in state and national professional societies, including the American Medical Association. She has lectured on physician wellness and ergonomics to the American College of Surgeons, American Academy of Ophthalmology, and Women in Ophthalmology. Jones has work experience in the hospital OEM, industry, and in disability management. She is a certified medical review officer for drug testing programs and has helped in multiple Fortune 500 companies and government entities in both OEM lead-physician and MRO physician roles. 
---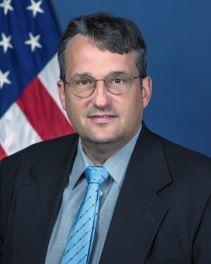 Joseph M. Kolly, Ph.D.
Director, Transportation Innovation Center
MITRE Corporation
In 2021, Joseph Kolly joined MITRE Corporation as the director of the Transportation Innovation Center. He oversees the work of MITRE's multimodal transportation research portfolio and the work of several transportation related departments and laboratories, including MITRE's Integrated Demonstration and Experimentation for Aeronautics (IDEA) laboratory.
Before joining MITRE, Kolly served as the first chief safety scientist of the National Highway Traffic Safety Administration (NHTSA), where he advised the administrator on technical and safety related matters across NHTSA's traffic safety portfolio. His primary focus was in the areas of automated vehicles, vehicle safety defects, safety data analysis, risk management and safety culture.
Previously, Kolly worked at the National Transportation Safety Board (NTSB) for 18 years. He started his NTSB career in 1998 as a mechanical engineer, and he has served as an investigator on numerous major investigations in all modes of transportation. Most significant was the investigation of the TWA Flight 800 accident, where he led applied research and testing programs to investigate the cause of the fuel tank explosion.  
He was later named chief of the Vehicle Performance Division, where he was responsible for the NTSB's vehicle dynamics, simulation and animation work. In 2005, he became a member of the Senior Executive Service as the deputy director of the Office of Research and Engineering, and in 2009, he became its director. As director, he oversaw the agency's Materials Laboratory, Recorders Laboratory, Vehicle Performance and Safety Research Divisions and was responsible for hundreds of investigations annually.
Before joining the NTSB, Kolly was a senior research scientist at Calspan/University at Buffalo Research Center, where he managed research and testing programs in the fields of hypersonic fluid dynamics, thermodynamics, heat transfer and optics. He also held the position of operations manager of the Large Energy National Shock Tunnel Facility at the research center.
Kolly has earned numerous awards throughout his career for his exceptional technical and managerial achievements, including the Presidential Rank Award for Meritorious Executive Service. He is also an effective speaker and experienced author in the areas of automated vehicle safety, safety data analysis and management, accident investigation, research methods, laboratory development and multimodal transportation safety. 
Kolly holds a Ph.D. in mechanical engineering from the State University of New York at Buffalo and a B.S. in mechanical engineering, with high honors, from the State University of New York at Binghamton.
---
Craig A. Merlic, Ph.D.
Professor of Chemistry and Biochemistry
Executive Director, The UC Center for Laboratory Safety
University of California, Los Angeles
Craig Merlic joined the faculty in the UCLA Department of Chemistry and Biochemistry in 1989, after a National Institutes of Health Postdoctoral Fellowship at Princeton University.
Merlic's research focuses on applications of transition metal organometallic chemistry to organic synthesis and extends from catalysis to synthesis of new chemotherapeutic agents. His most recent work focuses on copper, iridium and palladium catalyzed cross coupling reactions. He has published almost 70 papers in peer-reviewed journals and received a National Science Foundation Young Investigator Award, an Alfred P. Sloan Research Fellowship and a Camille Dreyfus Teacher-Scholar Award. His research has been supported by the National Science Foundation, the National Institutes of Health and various corporate sponsors.
He created award-winning internet-based educational projects for course management and teaching spectroscopy in organic chemistry. These projects earned a MERLOT Award for Exemplary Online Learning Resources, a StudySphere Award of Excellence and a StudyWeb Excellence Award. In addition, for his in-class teaching he received a Hanson-Dow Award for Excellence in Teaching.
Merlic has been very active promoting chemical safety at UCLA, the University of California system and universities nationwide. He serves as chair of the UCLA Chemical and Physical Safety Committee and is a member of the UCLA Safety Oversight Committee. At the University of California systemwide level, he is the executive director of the UC Center for Laboratory Safety, which conducts safety projects for use at all 10 UC campuses. The center also manages the Safety Training Consortium, which provides online safety training for more than 50 universities across the nation. 
Merlic obtained his B.S. degree in chemistry from the University of California, Davis, in 1982 and his Ph.D. in organic chemistry as a Hertz Foundation Fellow at the University of Wisconsin, Madison, in 1988.
---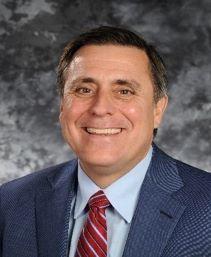 Mark Peters, Ph.D.
Executive Vice President 
National Laboratory Management & Operations
Battelle Memorial Institute 
Mark Peters is the executive vice president for national laboratory management and operations at Battelle Memorial Institute, with responsibilities for governance and oversight of U.S. Department of Energy (DOE) and U.S. Department of Homeland Security national laboratories, for which Battelle has a significant lab management role. Previously, he was the director of Idaho National Laboratory and president of Battelle Energy Alliance LLC. He was responsible for management and integration of a large, multipurpose laboratory whose mission focuses on nuclear energy, national and homeland security, and energy and environmental science and technology. He managed this national laboratory of approximately 5,000 staff in multiple nuclear and nonnuclear experimental facilities, with an annual budget of over $1.4 billion.
He served two years as chairman of the National Laboratory Directors' Council, an independent body that coordinates initiatives and advises the DOE and other national laboratory stakeholders. Prior to joining Battelle, he served as the associate laboratory director for Energy and Global Security at Argonne National Laboratory. Peters serves as a senior adviser on nuclear energy technologies, research and development programs, and nuclear waste policy. As an expert in nuclear fuel cycle technologies and nuclear waste management, he is called upon to provide expert testimony to Congress and to advise in formulation of policies for nuclear fuel cycles, nonproliferation and nuclear waste disposal.
In recognition of his distinguished contributions to engineering, in 2021, Peters was elected as a member of the National Academy of Engineering (NAE), for leadership and contributions in advancing U.S. nuclear energy capabilities and infrastructure. He was honored as a Fellow of the American Nuclear Society (ANS) in 2015, for outstanding accomplishments in the area of nuclear science and technology. He served on the ANS Public Policy Committee and the executive committee of the ANS Fuel Cycle and Waste Management Division. 
Peters also serves on several boards and advisory committees, including the Idaho Power Board from 2021 to present.
He received his doctorate in geophysical sciences from the University of Chicago and a bachelor's degree in geology from Auburn University. He has received extensive management and leadership education and training, including completion of the Strategic Laboratory Leadership Program at the University of Chicago Booth School of Business.