(+$3.0 million)
Challenge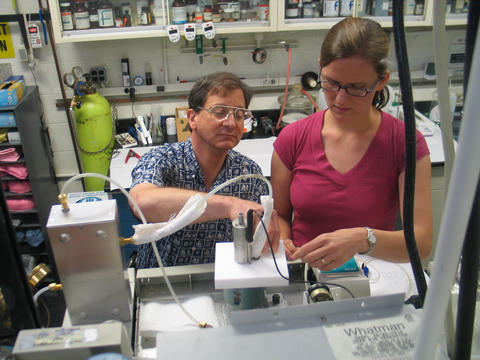 NIST's mission to support U.S. industry with measurements, standards, and technology depends on a constant infusion of new ideas and expertise to address the rapidly advancing needs of a technology-driven economy. Skilled and motivated people are the most effective source of technology and knowledge transfer. However, NIST competes with the private sector to attract and retain the most talented scientists and engineers and usually cannot match industry salaries inflated by labor shortages in specific fields.
The highly competitive NIST Postdoctoral Research Associateship Program is very effective at attracting outstanding scientists and engineers to consider a NIST career by providing opportunities to work in a rewarding research environment. It provides two-year term appointments for outstanding scientists and engineers chosen through a national competition.
Congress recently authorized a change in the program to allow NIST to hire up to 120 new postdoctoral associates per year, double the previous limit of 60 per year. However, the authorized increase in the number of fellows was not accompanied by an increase in the budget for the program. In recent years, NIST has been maintaining the program at approximately 30-35 new postdoctoral associates per year, down from the target of 40-45 associates per year, because of increased administrative costs, due in part to a substantial increase in applications, and essential increases in salary for incoming associates to remain competitive with other programs.
Proposed NIST program
The requested increase will enable the program to:
offer an additional 23 positions per year;
return the program to a more appropriate level of awardee/applicant ratio, which had dropped to 15 percent from a previous level of 30-40 percent; and
support continued annual salary increases following cost of living guidelines.
Expected impacts
This initiative will help to:
Ensure that NIST has an adequate supply of scientists and engineers who are skilled in the latest university research, which can help NIST respond more quickly to the measurement and technology needs of industry.
Expand the pool of highly-skilled scientists and engineers from which NIST can hire future technical staff.
Enhance the transfer of advanced technology between universities and NIST.
---