---
Commissioner
---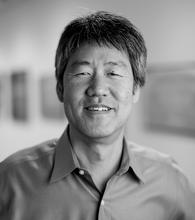 Dr. Peter Lee is a computer scientist and technology innovator at Microsoft Corporation. As Corporate Vice President, Microsoft Research, Dr. Lee's mission is to create research-powered technologies and products for Microsoft, while at the same time advancing human knowledge through the open dissemination of fundamental research. He leads the company's New Experiences and Technologies group (MSR NExT), a global organization that conducts research and development in a wide range of technology areas. Recent scientific contributions and technology innovations from NExT include: advances in deep neural networks for computer vision, as well as the simultaneous language translation feature in Skype; new silicon and post-silicon computing technologies; experimental under-sea datacenters; next-generation augmented-reality experiences for HoloLens and virtual reality devices; and large-scale socio-technological experiments such as XiaoIce and Tay.
Prior to joining Microsoft, Dr. Lee held executive positions in both government and academia. At the Defense Advanced Research Projects Agency (DARPA), he founded and directed a new technology office (i.e., a division of the Agency) that created research and development programs in computing and related areas in the social and physical sciences. One highlight of his work at DARPA was the DARPA Network Challenge, which mobilized millions of people worldwide in a hunt for red weather balloons — a unique experiment in social media and open innovation that altered the thinking throughout the Department of Defense on the power of social networks. Before DARPA, Lee served as head of Carnegie Mellon University's top-ranked computer science department and also briefly as the university's vice provost for research. As a Professor of Computer Science, he carried out research in computer security, software reliability, program analysis, and language design. His research work on proof-carrying code techniques for enhancing software security in particular has had broad impact on the field. He was an award-winning teacher and advised doctoral students to 14 completed Ph.D.'s who today are working across academia and industry.
Dr. Lee is a Fellow of the Association for Computing Machinery and serves the research community in a variety of national and international venues. He co-chaired a review of federal investments in networking and information technology for the President's Council of Advisors on Science and Technology. He is a member of the National Research Council's Computer Science and Telecommunications Board, and also the Advisory Council for the National Science Foundation's Computer and Information Science and Engineering Directorate. He was the former Chair of Board of the Computing Research Association. Dr. Lee has testified before both the US House Science and Technology Committee and the US Senate Commerce Committee. In 2016, Dr. Lee was appointed to the Presidential Commission on Enhancing National Cybersecurity.
Lee holds a Ph.D. in computer and communication sciences from the University of Michigan at Ann Arbor and bachelor's degrees in mathematics and computer sciences, also from the University of Michigan at Ann Arbor. He currently resides in Kirkland, Washington.