---
Commissioner
---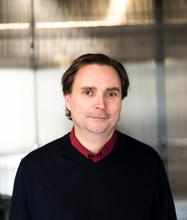 Joe is the Chief Security Officer at Uber where he is responsible for all aspects of safety and security.
Before joining Uber last year, Joe was the CSO at Facebook where he led their information security, product security, investigations, and law enforcement relationship teams for 6 years.
Prior to joining Facebook, Joe spent 6 years working in a number of security and legal roles at eBay and PayPal, including at different times, overseeing user safety policies, coordinating law enforcement relationships, guiding eBay¹s regulatory compliance efforts, and managing PayPal's North America legal team.
Before entering the private sector, Joe spent 8 years with the United States Department of Justice. As a prosecutor in the U.S. Attorney's Office for the Northern District of California, he was a founding member of a unit dedicated to full time investigation and prosecution of technology-related crimes.
Joe has been active with a number of organizations that promote Internet safety and security, including the National Cyber Security Alliance, the Action Alliance for Suicide Prevention and the Bay Area CSO Council.
He has also served on the advisory boards of a number of startups, including AirBnB, BlueCava, Gurucul, and RiskIQ.