Overview
Project 25 (P25) defines a network or system. Within the P25 network or system are a number of standardized interfaces. One such interface is the Inter-RF Subsystem Interface (ISSI), which is defined in TIA-102.BACA-A, January 2009. The ISSI is between two Radio Frequency Subsystems (RFSSs), which are the basic elements in the network infrastructure to compose a P25 System.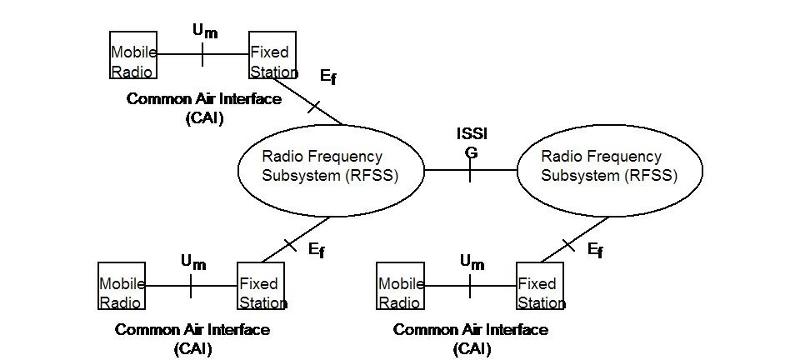 ISSI protocol
The Inter Radio Frequency (RF) SubSystem Interface (ISSI) is used to support services and functions between RFSSs. The detailed specification of the messages and procedures that are defined for exchange across the ISSI (G) are contained in TIA-102.BACA-A. There are two types of voice services defined
group voice services and
subscriber unit to subscriber unit (SU-to-SU) voice services.
 The functions provided are for mobility management purposes:
registration and
tracking.
An RFSS can have at least one of two functional roles (home or serving). When an RFSS functions as a serving RFSS, it means that the RFSS is serving a subscriber unit (SU) or a group. When an RFSS functions as a home RFSS, it means that the RFSS is responsible for tracking the SU's movement or is home for the group. These functional roles are expanded to include whether the home RFSS or serving RFSS is either the calling or called for SU-to-SU voice calls.
The possible combinations of the function roles for an RFSS depend on many factors (e.g., network topology and configuration) , as well as what type of voice service is being provided.
To provide these services and to accomplish these functions three functional areas are defined: Mobility Management, Call Control, and Transmission Control.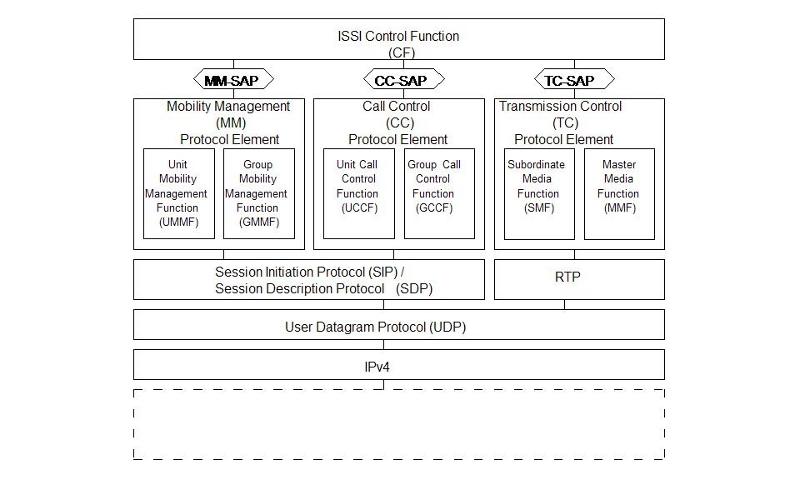 Mobility Management
Mobility Management deals with a subscriber unit (SU) entering and leaving the coverage (service) area of an RFSS. The Serving RFSS must notify the SU's home RFSS of the current location of an SU within its serving area. It is the task of a home RFSS to track the movement and location of an SU by using notifications from serving RFSSs or by actively polling for the SU's current location. Mobility management uses SIP messages to acocomplish its tasks.
Examples:
Call Control
Call control deals with the establishment (set-up), maintenance, and teardown of either a group call or an SU-to-SU call and the Radio Frequency (RF) resources and Real-time transport Protocol (RTP) resources. Call control uses SIP messages to accomplish its tasks.
Examples:
Transmission Control
The transmission control deals with the delivery of the voice (audio) data and for group voice calls the arbitration of talk spurts. Transmission control uses the RTP to accomplish its tasks.
The following two figures show the flow of messages and primitives for the Call Control and the Transmission Control. Also shown is the placement of these in the protocol layering architecture. Both figures use the same legend/key.