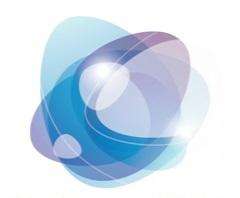 OVERVIEW
The NextG Channel Model Alliance (formerly operated as the 5G Millimeter-Wave (mmWave) Channel Model Alliance) is a NIST-sponsored international research consortium working to advance breakthrough measurement, calibration, and channel modeling approaches and technologies used for mmWave and submillimeter-wave frequencies. The Alliance is open to the public and serves to facilitate improved data and knowledge sharing amongst leading communications engineers interested in producing more accurate and predictive channel models and measurements required to support the commercialization of next-generation wireless networks (5G and beyond). The Alliance launched in 2015 and has since grown to include over 300 participants representing over 180 organizations.
Effective use of mmWave spectrum represents a key enabler for applications related to the internet of things, virtual reality, autonomous vehicles, and ubiquitous small cell connectivity.  The Alliance's fundamental measurement science will help stakeholders critical to future economic competitiveness such as communications operators, hardware manufacturers, and providers of wireless applications and services to optimize their system designs and performance to meet unprecedented consumer demand for future generation networks.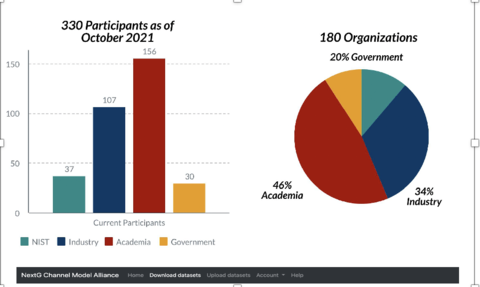 MEASUREMENT AND MODELING DATA REPOSITORY
The Alliance maintains a shared database (https://5gmm.nist.gov/) that invites participants to upload and download experiment methodologies, measurement campaign results, channel modeling data, and supporting documentation (parameters, photographs, diagrams) to improve the quality of research techniques used by leading wireless communications laboratories around the world.  
To date the repository has published over 30 measurement and modeling contributions from organizations such as Qualcomm, NYU Wireless, Georgia Institute of Technology, Communications Research Centre Canada, NIST, and others.  The datasets describe physical waveform behavior in high-priority wireless use cases such as:
Indoor path-loss models at 28, 29, 60, 73, 140, and 300 GHz
Outdoor path-loss models at 38 and 73 GHz
Data Center Communications at 60 GHz
Semi-Open Office and Closed Office propagation at 2.4, 3.5, 5.8, 26, 38, and 61 GHz
Lobby Hallway and Basement propagation at 83.5 GHz
Shopping Mall signal propagation at 2.9, 29, and 60 GHz
The Alliance welcomes new contributions to and expanded use of this data-sharing platform. Interested researchers can register for the tool at https://5gmm.nist.gov
WHITE PAPERS AND PUBLICATIONS
Over the past two years, NextG volunteers developed two white papers that serve as technical best practice documents for wireless research laboratories investigating mmWave propagation. The Verification Techniques for mmWave Channel Sounders report details state-of-the-art methods for calibrating and verifying the accuracy of mmWave channel-sounding instruments. This document recommends best practices for:
Estimating channel characteristics and common metrics from measurement 
Implementing common channel-sounder architectures and timing synchronization 
Determining sounder technical parameters such as dynamic range, noise floor, and delay spread
Verification of path loss, power delay profile, and angle-of-arrival measurements
Modeling Approaches for mmWave presents a comprehensive overview of existing channel modeling approaches used today and describes how to tune these approaches to mmWave frequencies moving forward. The modeling approaches covered in this report include:
Pathloss and Shadowing
Multipath Component Clustering
Dispersion Characteristics (Geometry-based Stochastic, Stochastic-based Tap Delay-Line, Quasi-Deterministic, and Map-based models)
Peer-to-Peer Networking
Temporal Variance and Human Blockage
DISTORTION MODEL TO CROSS-VALIDATE CHANNEL SOUNDERS
In addition to publishing calibration best practices in the Verification Techniques for mmWave Channel Sounders white paper, Alliance participants recently proposed an alternative method for verifying the accuracy of results obtained by mmWave instruments to the 2019 European Conference on Antennas and Propagation. This innovative System Distortion Model for the Cross-Validation of mmWave Channel Sounders can greatly reduce the significant cost and time burden traditionally associated with comparing instrument performance. The Alliance's alternative verification approach may exponentially increase the research capacity of today's wireless engineers. The method will allow researchers to produce a greater number of more comprehensive mmWave datasets in a wider variety of usage scenarios since they would no longer need to physically transport instruments to environments of interest. The method – which is still in development – will allow measurement scientists to apply a repeatable distortion model to extract a given instruments' ideal vs. incorrectly estimated performance from anywhere in the world.
RECENT EVENTS AND COLLABORATION
The NextG Alliance consistently engages with International Standards Bodies, trade groups, and other wireless researchers outside of its participant base. The Alliance hosts regular conference calls and in-person workshops in conjunction with:
IEEE Communications Society and Vehicular Technology Conferences
Facebook's Telecom Infra Project (TIP)
The NextG Channel Model Alliance emphasizes openness, transparency, and collaboration in all of its activities and strives to make its data and research findings available in an open-source environment.  If you or your organization is interested in collaborating with this network of world-class mmWave scientists, please contact Marc Leh (mleh [at] corneralliance.com), Nada Golmie (nada.golmie [at] nist.gov).