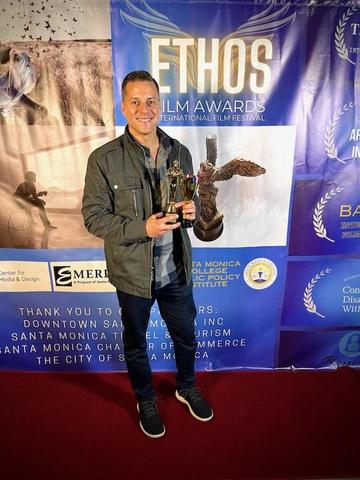 "The AD-X2 Controversy" documentary received the Best True Story Narrative and Best of Festival in the NewsFest International Film Festival in Santa Monica, California. The NewsFest is an event under the ETHOS festival umbrella.
"The AD-X2 Controversy" tells the story of two very different men: entrepreneur salesman Jess Ritchie and career scientist and civil servant Allen Astin, who served as director of the National Bureau of Standards, now NIST. In the 1940s and '50s, amid a booming economy and rapid scientific progress, a charismatic salesman sought to make his fortune with a chemical additive, AD-X2, that he claimed would revolutionize the car battery business. When tests from a prominent scientific agency showed that the additive was worthless, its director had to battle public opinion and political pressure to defend the importance of scientific integrity.
Trailer
Take a peak behind the scenes of "The AD-X2 Controversy" with writer/director José Ricardo García.