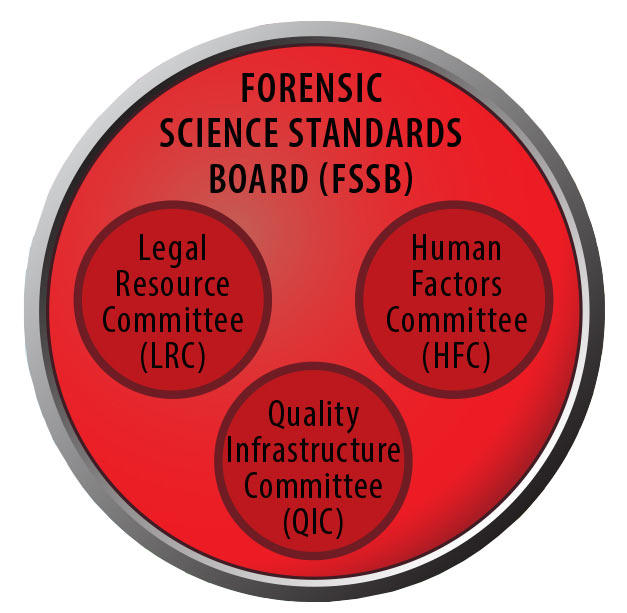 The Legal Resource Committee provides guidance throughout the OSAC about the legal ramifications of forensic standards under development and provides input on the presentation of forensic science results to the legal system.
Learn more about the LRC published in the February 2018 OSAC Newsletter.

Christopher J. Plourd, Committee Chair, Superior Court Judge, State of California
Ronald S. Reinstein, Committee Vice Chair, Judge and Judicial Consultant, Arizona Supreme Court
Vacant, Executive Secretary
Kent E. Cattani, Arizona Court of Appeals
John Ellis, Federal Defenders of San Diego, Inc.
Jules Epstein, Temple Beasley School of Law
Jennifer Friedman, Deputy Public Defender, Los Angeles County (California)
Lynn Garcia, Texas Forensic Science Commission
Elizabeth Meli, U.S. Department of Justice
Andrea Roth, U.C. Berkeley School of Law
Barry Scheck, Professor, Cardozo School of Law, Yeshiva University; Co-Director, Innocence Project; Commissioner, NY Commission on Forensic Science; Neufeld, Scheck, & Brustin, LLC
Lori L. Varnell, Tarrant County Criminal District Attorney's Office