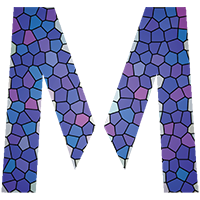 MOSAIC is a modular single-molecule analysis toolbox to decode multi-state single-molecule and nanopore time-series data. Read the documentation for additional information.
Intuitive Graphical Interface
MOSAIC's GUI greatly simplifies analyzing data from single-molecule nanopore experiments. The GUI provides easy access to most common algorithms and data types right in your web browser. It is a powerful new way to visualize your raw data and verify your analysis.
Powerful Scripting
MOSAIC can be scripted to run multiple analyses in batch mode. Leveraging the power of Python, MOSAIC can also be integrated into custom work flows for even greater flexibility.
Seamless Analysis
MOSAIC's flexible approach to data processing allows the seamless analysis of solid-state and biological nanopore data.
Have an interesting problem that MOSAIC helped solve? Contact us to have it highlighted.