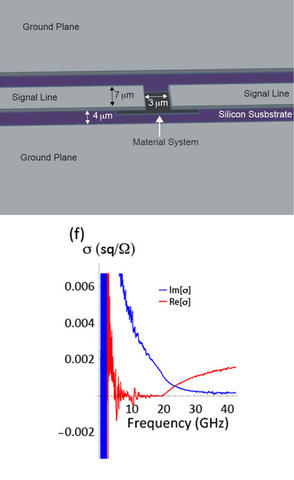 Devices based on moving and controlling single electrons offer the tantalizing possibility of achieving quantum information processing by virtue of their spin or charge coherent properties. We are pursuing CMOS-compatible Si-based quantum dots for a variety of goals, including:"
Narrowband high-MHz or GHz reflectometry from the dots, for both noise measurements over 15 decades of frequency and probing quantum manipulation.
Broadband GHz non-contact sensing of buried structures, ranging from AQS (analogue quantum simulation) structures made with single-atom precision to two-dimensional flakes with novel materials properties (e.g., twisted bilayer graphene).
Transducing single electrons to single photons and back, for both metrology and quantum networking avenues.