Summary:
The US TAG assumes a mirror structure to ISO/TC 276. As each member country has one vote within ISO/TC 276, the US vote is determined by the consensus position of US TAG members.
Scope:
The scope of ISO/TC 276 is standardization in the field of biotechnology processes including the following topics: terms and definitions; biobanks and bioresources; analytical methods; bioprocessing; data processing including annotation, analysis, validation, comparability and integration; and metrology.
ISO/TC 276 Biotechnology works closely with related committees to identify standardization needs and gaps, and collaborates to avoid duplication and overlapping of standardization activities.  
Current Structure: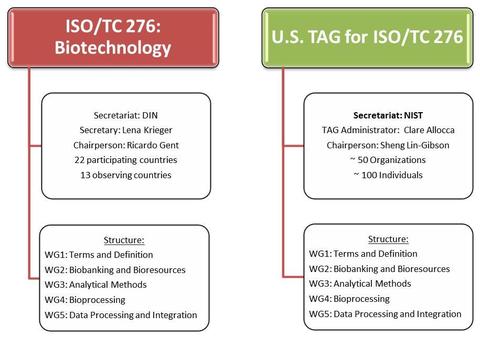 Roles and Responsibilities: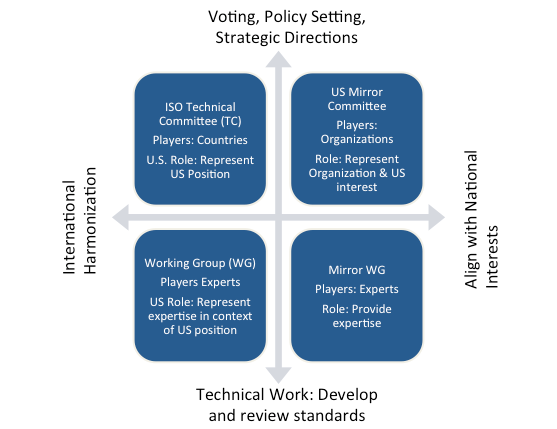 Documentary and Project Management:
A members-only US TAG website is hosted by ANSI and maintained by the US TAG at NIST. Draft standards as well as records of all TC276-related efforts are available here.
Contribute to Standards Development:
Subject matter experts are invited to contribute to Working Group efforts to develop and/or review evolving standards. Participation in the US TAG is open to all interested parties –please contact the clare.allocca [at] nist.gov (TAG Administrator) for further information.