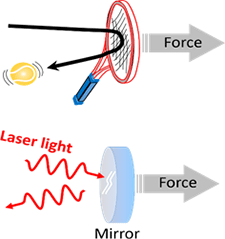 Laser power measurements by means of photon momentum are faster and inherently in-situ. Our Group has demonstrated multi-kilowatt laser power measurements by means of radiation pressure and our program continues to grow in areas ranging from fundamental research, to instrumentation, to establishing high accuracy measurements traceable to the kilogram. Specific research areas include high-reflectance mirrors, electronic control systems, MEMs, microfabrication and modeling. Working with others at NIST and the international community of National Metrology Institutes, we seek to establish traceability to Planck's constant by way of mass measurements and the kilogram for high-power laser
measurements.
Radiation Pressure Power Meter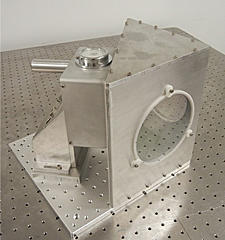 The Radiation Pressure Power Meter is available for purchase as a NIST Standard Reference Instrument (SRI 6009).