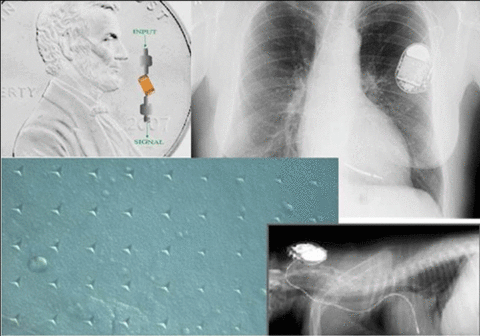 Impact and Customers
This project will reduce the need for surgeries to replace failed implants, thereby improving safety and quality of life for implant recipients and reducing medical expense to society. It will provide assessment tools for the external electronic devices that support the implants, thereby decreasing time to market and regulatory barriers.
Capacitor and board fabrication companies have indicated that they would use nondestructive evaluation inspection tools, if available.
Knowledge of failure processes and development of reliability protocols for parylene C will provide companies and the Food and Drug Administration (FDA) with tools for assessing proposed coated implanted electronic devices.
Three industry-driven projects—medical electronic components, implanted electronic leads, and portable electronic medical devices—will result in industry-accepted reliability criteria.
Customers include
International Electronics Manufacturing Initiative
Food and Drug Adminisration
Industry partners
Approach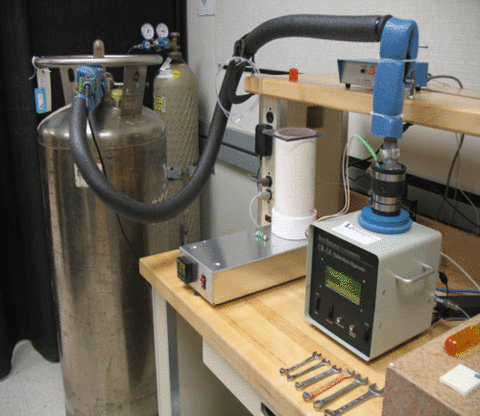 Capacitor nondestructive evaluation and parylene C activities involve distinct approaches, although certain tools are common to both: optical and electron microscopies, furnace thermal treatments, post-measurement sectioning and failure analysis.
Capacitor nondestructive evaluation work focuses on ultrasonic resonance measurements because structural damage changes the resonance spectra of the capacitors. Isolated capacitors are measured in a two-point, continuous wave, ultrasonic transducer-driven instrument from 1 MHz – 3.5 MHz. Mounted capacitors are tested over the same frequency range but are driven by the ferroelectric properties of the capacitors themselves; i.e., a DC voltage is applied to the capacitors to align domains and an AC voltage is simultaneously applied to activate the resonance vibrations. Nonlinear properties are investigated by applying pulsed voltages to the capacitors and monitoring the resultant signal decay and Fourier transform.
Parylene properties are measured by a frost-point water permeation system, a nanoindentor for measuring elastic, viscoelastic, and hardness properties, and a profilometer to measure substrate and coating surface geometries. Colleagues at the FDA are providing X-ray spectroscopy measurements.