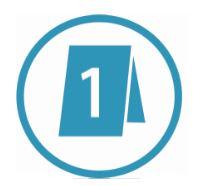 The Crime Scene Investigation & Reconstruction Subcommittee supports development of standards and guidance for crime scene investigations.
Officers | Members | Standards | Other Work Products
Charles S. DeFrance, Subcommittee Chair, Federal Bureau of Investigation
Jeffery Tomberlin, Subcommittee Vice Chair, Texas A&M University
Kimberlee Sue Moran, Subcommittee Executive Secretary, Rutgers University - Camden
Tony Becker, Forensic Training Group, LLC
Richard Carter, Jr., U.S. Postal Inspection Service
Jeremy Chappell, Kansas City Police Crime Laboratory
Karen Green, Green Forensics Inc.
Jason Keller, Naval Criminal Investigative Service 
Matthew Noedel, Noedel Scientific
Clint Norris, New Mexico State Police
Jane Northup, The University of Rhode Island, Rhode Island State Crime Laboratory (Quality Task Group representative)
Kevin Parmelee, Somerset County Prosecutor's Office (NJ)
Maria Pettolina, University of Northern Colorado
Ronald Reinstein, Arizona Supreme Court (Legal Task Group representative)
Kimberley Shapiro, San Bernardino County Sheriff - Scientific Investigations Division
Michele Smith, Louisiana State Police Crime Laboratory
Martha Smith-Blackmore, DVM, Forensic Veterinary Investigations, LLC
Barbara Spellman, University of Virginia (Human Factors Task Group representative)
Troy E. Wilson, Texas Department of Public Safety
Andrea Zaferes, Dutchess County Medical Examiner 
Neil Zielinski, Palm Beach County Sheriff's Office
Published by a Standards Developing Organization (SDO)
note: Criminal justice agencies can access the astm standards above by visiting the access to standards webpage. 
Sent to an SDO
Under Development
Research & Development Needs
Webinars, Presentations & Training Videos