YOU MADE CYBERSECURITY CAREER WEEK A SUCCESS!
Whether you hosted or attended an event, distributed information, or engaged with others through social media, thank you for helping to build awareness and share resources about cybersecurity careers.
HERE'S A RECAP:
Engagement by the Numbers
Over 750 Events and Commitments
Over 250k People Impacted
72 Webinars
15 Competitions
Over 150 Training Opportunities
Six-Day #MyCyberJob Social Media Challenge
Throughout the week individuals and organizations around the world shared their short videos, pictures, and stories on social media using hashtags #MyCyberJob, #CyberCareerWeek, and #ChooseCyber.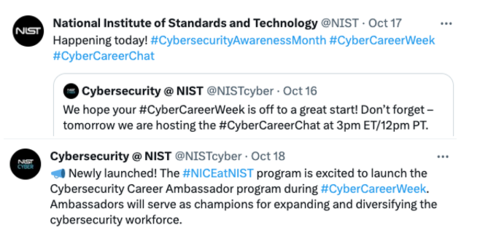 Kick-Off Event
Both the House & Senate Cybersecurity Caucuses, SANS|GIAC, and NICE started the week with a kick-off event to highlight Solutions to a Skilled & Diverse Cybersecurity Workforce on Monday, October 16th at the U.S. Capitol in Washington, D.C.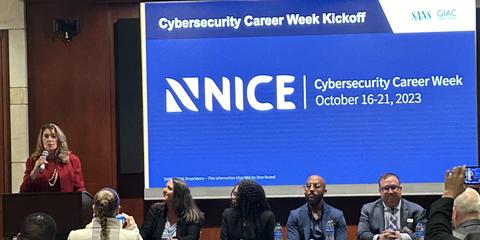 US Cyber Games Season III Draft
The US Cyber Games conducted their Draft Day Event at District E, an e-sports arena in Washington, D.C. 30 cybersecurity athletes were drafted to the Season III US Cyber Team; 40+ athletes have been invited to participate in the US Cyber Games Pipeline Program; and 5 awards, including "MVP" and "All-Star",  were distributed to Season II athletes.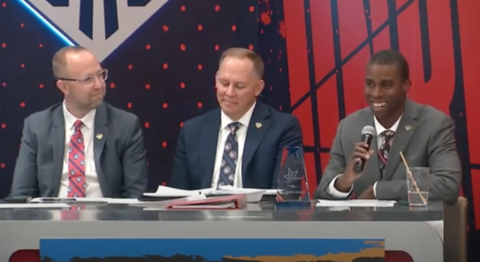 Cybersecurity Careers Capture the Flag Competition
Congratulations to the winners of the cybersecurity careers "capture the flag" contest, hosted by the Virginia Cyber Range. Challenges aligned with the categories from the NICE Workforce Framework for Cybersecurity. Over 490 participated from across the nation. The winners are…
1st place: Daniel Tomov, Old Dominion University
2nd place: Gage Mazaika, Old Dominion University
3rd place: Prakhar Sah, Virginia Tech
START PLANNING FOR 2024!
Save the date and join us during the third week of October
October 14-19, 2024! 
---
Cybersecurity Career Week is coordinated by NICE and supported by a community of government, academic, non-profit, and private industry stakeholders. Commercial entities, materials, and resources provided in support of Cybersecurity Career Week may be included in this email or on the nist.gov/nice/ccw web site or linked web sites. Such identification is not intended to imply recommendation or endorsement by NIST.