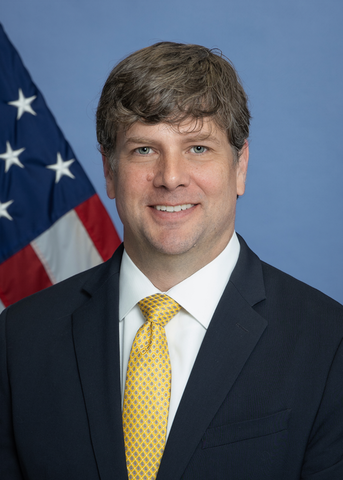 Jay Lewis has joined the CHIPS for America Research and Development Office (CHIPS R&D) to provide executive leadership of the programmatic and functional areas within CHIPS R&D that support the National Semiconductor Technology Center (NSTC). Lewis, a materials scientist, brings to the role decades of experience leading both government and industry organizations.  
The Department of Commerce anticipates that the NSTC will be operated by a new, purpose-built, independent, nonprofit entity. Lewis will lead CHIPS R&D's relationship with the anticipated nonprofit entity, as well as represent the CHIPS R&D-sponsored NSTC programs before leaders in government and industry, advisory committees, and at national and international conferences and forums. 
Lewis joins CHIPS for America from Microsoft, where he developed a partnership with the U.S. Department of Defense to secure a domestic supply of leading-edge semiconductors and ran initiatives to promote microelectronics innovation, including for national security. Prior to joining Microsoft, Lewis was the deputy director of the Microsystems Technology Office at the Defense Advanced Research Projects Agency (DARPA), a research and development arm of the U.S. Department of Defense. At DARPA, Lewis oversaw a large portfolio of microelectronics programs and helped to transition several innovations to commercialization. 
Lewis earned a Ph.D. in materials science and engineering from the University of Florida in Gainesville. He is an author on more than 30 peer-reviewed journal publications and has been awarded 11 U.S. patents.  
The CHIPS for America R&D Office is responsible for four integrated programs that will ensure American semiconductor manufacturers remain globally competitive: the NSTC, the National Advanced Packaging Manufacturing Program, up to three new Manufacturing USA institutes dedicated to semiconductors, and the CHIPS R&D Metrology Program.   
The NSTC aims to support and extend U.S. leadership in semiconductor research, design, engineering, advanced manufacturing, and the semiconductor workforce. The goals of the NSTC are to advance critical semiconductor research and development; expand access to design and manufacturing resources and allow industry, academia, and government to build on each other's work; and reduce the time and cost of bringing technologies to market.   
About CHIPS for America  
CHIPS for America is part of President Biden's economic plan to invest in America, stimulate private sector investment, create good-paying jobs, and make the U.S. competitive in the 21st century. CHIPS for America includes the CHIPS Program Office, responsible for manufacturing incentives, and the CHIPS Research and Development Office, responsible for R&D programs. Both offices sit within the NIST at the Department of Commerce. NIST promotes U.S. innovation and industrial competitiveness by advancing measurement science, standards and technology in ways that enhance economic security and improve our quality of life.