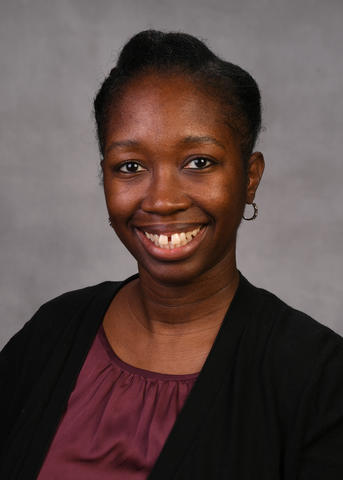 Meet Shanée Dawkins, a computer scientist whose expertise in the way people interact with technology extends in multiple directions, from phishing to public safety and beyond. Here are a few examples:  
Firsthand First Response Frustrations
Two years ago, Shanée worked on a project to understand the ways in which first responders use technology on the job. She and her colleagues examined public safety professionals' environments, tasks and communication needs.
Part of the job even required Shanée to suit up in full firefighter gear, air tank and all. She was able to experience firsthand the frustrations of using communications technology while wearing fire protection gloves and carrying heavy equipment.
For more information, Shanée even wrote a blog post about the experience.
Gone Phishing
Fast forward to 2023, and Shanée has just received a Gold Medal Award from the U.S. Department of Commerce for wholly different effort. She applied her experience in usability to cybersecurity this time. 
She and her team developed a tool called the Phish Scale, a first-of-its-kind measurement method that improves organizations' training to detect specific scams called phishing attacks. Phishing occurs when cybercriminals attempt to trick employees of an organization into giving up access to their computer or network. 
After years of research on real-world phishing data, Shanée and her colleagues created a measurement scale that uses a rating system with cues that can indicate a message is a phishing attack. When chief information security officers review data from their staff training efforts, the Phish Scale can put the numbers into perspective. 
Learn more about the tool and how your organization can implement it.
At the end of the day, it's all about helping people. Shanée can study how they interact with technology, then work to publish standards and guidance to improve that technology. The result is a real and lasting impact on people's lives.