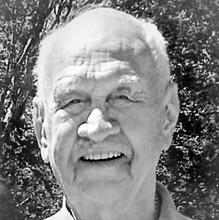 Byline: Tina G. Butcher
I was very sad to hear that Otto Warnlof, a longtime friend and former NIST colleague recently passed away at age 98. I have fond memories of working with Otto over the years and debating many a "weights and measures" issue! From the time I first joined NIST in 1987, Otto was always willing to share his considerable expertise in weights and measures and provide advice on difficult legal metrology issues. Otto delivered his advice in a straightforward and direct manner, but always with a sense of humor and a genuine desire to help educate me (and others) about weights and measures. I'll always be grateful for Otto's friendship, generosity of spirit, and wise counsel.
After sharing the news of Otto's death with my husband, Ken (who retired from OWM in 2021), Ken also reflected on how much Otto helped him learn about the field of legal metrology. During Ken's time as a state director in WV and in MD and after joining NIST where he worked alongside Otto in the International Program, Ken observed Otto was always available to discuss weights and measures issues, share historical context, and offer possible approaches for resolving issue. Ken recalled special memories of the times when NIST hosted the National Conference on Weights and Measures Interim Meetings in Gaithersburg, MD, Otto and his wife, Irene, opened their home to members of the Specifications and Tolerances Committee for wonderful dinners and times of fellowship --- and, of course, sharing lots of weights and measures stories!
Otto also worked tirelessly to educate others in the community. Ken and I both had the privilege of participating in a program spearheaded by Otto called "Scales on Saturdays." These were periodic gatherings of weights and measures officials and service personnel designed to help educate and share information to benefit professionals in the weights and measures community. Otto arranged speakers on various scale-related topics as well as demonstrations of test procedures and discussions of current weights and measures issues facing inspectors and service companies. The setting was informal enough that participants were comfortable asking questions and allowed for networking and establishing good working relationships. Ken and I have fond memories of these gatherings and credit Otto for taking the initiative to create these opportunities for all of us to learn more about the field of legal metrology. Otto was also well known for the many training seminars he delivered during meetings of the International Society of Weighing and Measurement on the use and application of NIST Handbook 44.
Please join OWM in saying goodbye to our valued friend and colleague, Otto Warnlof.
The following is taken from Otto's obituary posted online by the Washington Post at: Otto Warnlof Obituary (1924 - 2022) - Washington, DC - The Washington Post (legacy.com)
There is a link on this website for those who knew Otto and might want to share their reflections with Otto's family.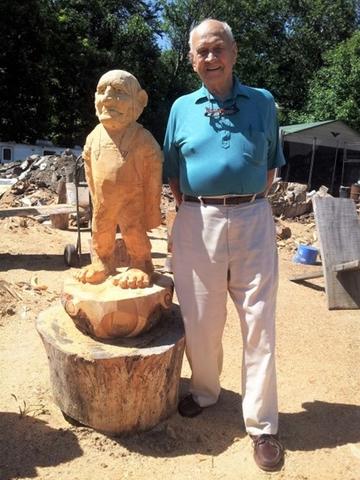 WWI U.S. Army Air Corps
November 1, 1924 - November 7, 2022
Otto passed peacefully at his home in his 98th year. Born in St. Paul, MN. He attended the University of MN. and worked as a cook on The Great Northern Railway. Otto was a proud American Patriot, B-17 "Flying Fortress" Flight Officer, flying missions throughout Europe during World War II, where he was awarded several Medals and earned The Bronze Star for his heroics. His extensive career in Metrology spanned over 70 years and many organizations, from the State of MN. Weights & Measures, to NIST in MD., OIML, and NCWM, earning The Lifetime Achievement Award, with adoring friends and colleagues around the world. He enjoyed reading his morning bible passages, hunting, and sports and he loved golfing with his many friends.
Otto had three sons with his wife Mary Jane (deceased). He later married his loving wife and partner, Irene Boone (deceased). He is predeceased by his son, Steven. Otto is survived by his sons Mitchell and Bradley; his sister Jacqueline Jones of Alexandria, niece and nephew, Sandy and Blair, along with their fine families. Otto Warnlof Made America Great and this world a better place! Military Interment services will be scheduled at Sunset Memorial Park in Philadelphia. Donations may be given to the American Cancer Fund.