The NIST Office of Weights and Measures (OWM) has long coordinated the accreditation of the State legal metrology laboratories through the OWM Recognition Program (NIST Handbook 143) in partnership with NIST's National Voluntary Laboratory Accreditation Program (NVLAP). 
NVLAP Staff Changes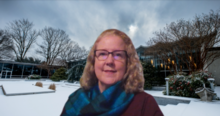 As many of you may know, Kari Harper was responsible for coordinating NVLAP's support and accreditation of State legal metrology laboratory programs.  After over 30 years with NVLAP and NIST, Kari Harper has retired from Federal service effective December 31, 2022.  We thank Kari for her many years of expert services to NIST and the laboratory metrology community and wish her well in her new season of life.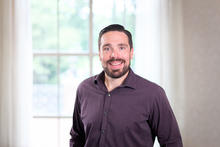 NVLAP welcomes Robert Knake as the new NVLAP coordinator to the Recognition Program.  Robert Knake was president of NCSLI from 2021 to 2022 and brings a rich background in serving as Calibration Program Accreditation Manager.  We congratulate Robert on his new role and look forward to future communications regarding the accreditation program and his engagement at the Regional Measurement Assurance Program (RMAP) meetings.     
OWM Coordination with NVLAP and State Laboratories
OWM's coordination with NVLAP has been its contribution to the legal metrology community to achieve national uniformity in measurement practices across the states with review and acknowledgement at the highest level.  The OWM Recognition program operates similar to the NVLAP accreditation program by annually assessing participating laboratories in accordance with ISO/IEC 17025.  But unlike the NVLAP accreditation program, the OWM Recognition program is not a signatory of the International Laboratory Accreditation Corporation (ILAC) Mutual Recognition Arrangement (MRA).  However, unlike NVLAP and other Accreditation Bodies, the OWM Recognition program also offers training, standards and technical guideline documents, and interlaboratory comparisons at no cost to participants. 
The partnership, shared responsibilities, and programmatic support of participating State legal metrology laboratories are vital to meeting our common goals of demonstrating traceability to the SI and ensuring national uniformity of metrological services. Their direct participation in and contributions to procedure development, sharing of 'lessons learned', and coordination and analysis of proficiency test results are invaluable to the OWM Recognition program's existence and success over the past 20 years. Thus, NIST OWM has covered the NVLAP accreditation fees for laboratories that require accreditation for their customers' needs and this has helped the OWM Recognition Program gain a stellar reputation among the legal metrology community.  Accredited State Laboratories continue to perform at a high-level and achieve accreditation requirements set forth by OWM and NVLAP, which ultimately serves to ensure marketplace equity across the states.    
NVLAP Fees
NVLAP has successfully managed to maintain nearly constant fees for over the past few years. However, due to several influential economic factors (e.g., inflation), NVLAP has needed to adjust their fees accordingly to maintain the robustness of the program. Starting April 2023, NVLAP accreditation fees will increase by approximately 15 % and 8 % in administration and assessment fees, respectively. OWM is prepared to continue to support participating State legal metrology laboratories seeking NVLAP accreditation per their customers' needs throughout this period. OWM has provided direct funding support toward NVLAP fees for participating laboratories since the late 1990s.  Currently, there are 20 participating laboratories holding dual OWM Recognition and NVLAP Accreditation. New participating laboratories seeking accreditation are reminded that they must first receive OWM's approval before submitting an accreditation application to NVLAP. 
We want to hear from you on how OWM and NVLAP can best continue to serve the State laboratory metrology program.  Please feel free to contact us directly at Micheal.Hicks [at] nist.gov (OWM Laboratory Metrology Program Leader) and Dana.Leaman [at] nist.gov (NVLAP Chief).