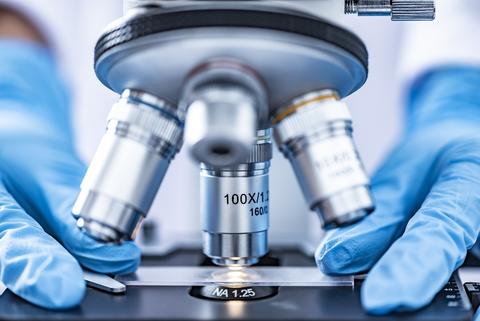 New technologies are always invented in the labs at NIST every year. The researchers dedicate their time to discovering these new solutions to problems and finding innovative ways to push the bar forward in all scientific and technological sectors. The goal with all NIST inventions is to license them out commercially so these products can reach the market and help further drive the American economy and better the public.
TPO recently held a technology showcase to present some NIST inventions looking for licensing opportunities. The NIST researchers behind the technologies each presented their invention, its purpose, and how it could benefit the commercial market.
Zeeshan Ahmed of the Physical Measurement Laboratory presented the photonic calorimeter. The photonic calorimeter uses photonic sensor arrays, which have been nanofabricated. This allows for spatial spatial resolution regarding energy distribution and gradients in the micrometer scale. This device has higher spatial resolution and lower self-heating properties when imaging using arrays of sensors on a computer chip or arrays of computer chips. This technology can benefit the industries of commercial communications and chip fabrication and manufacturing.
Paul Williams of the Physical Measurement Laboratory, presented the smart mirror. The smart mirror is a technology that can measure the power of laser sources without disturbing the laser beams. This invention can accurately measure output power in industrial lasers and accomplish it in real time during daily operations. This miniaturized device could be easily placed on a factory floor and would not disrupt activities.
These two technologies have gone through rigorous testing to get to where they are today. Both devices are fully ready for licensing opportunities that could help get these products one step closer to commercialization.