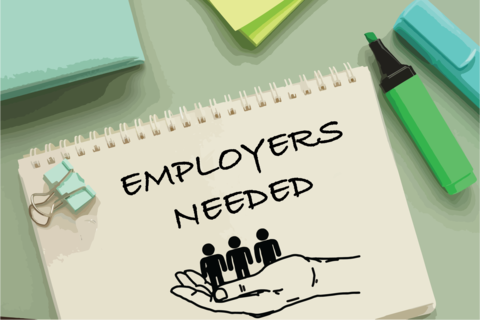 The National Initiative for Cybersecurity Education (NICE), led by the National Institute of Standards and Technology in the U.S. Department of Commerce, is partnering with the U.S Department of Labor's Office of Apprenticeship in the 120 day Cybersecurity Apprenticeship Sprint – a national campaign to promote Registered Apprenticeships as a solution to develop a skilled and diverse cybersecurity workforce. This program was developed as a joint initiative between the two departments and was officially launched at the White House on July 19th, 2022.
Both departments are recruiting employers, industry associations, labor unions, education and training providers, community-based organizations, and others to establish Registered Apprenticeship programs or to join established programs in order to fill the over 700,000 open cybersecurity jobs, which spans all industries. Apprenticeships are a time-honored method to prepare new talent to fill cybersecurity-related occupations at almost any location on a career path, from entry-level to mid-career.
A key promotional method during the Sprint is Apprenticeship Accelerators that raise awareness among employers about the benefits of Registered Apprenticeships. NICE staff participate in events in partnership with the Department of Labor, and there are several more events in the planning stages.
July 26th – Marian Merritt along with DOL's Cierra Mitchell spoke on a webinar hosted by Venable with an audience of employers.
August 2nd – Marian Merritt, Kimberly Hauge, Samantha Cooper-Morrison, Cierra Mitchell spoke with San Diego's Workforce Board.
August 25th – Rodney Petersen provided a briefing to the Business Roundtable, along with DOL's Brent Parton.
Results of the Apprenticeship Sprint to date, as of September 2nd (75 days remaining):
1961 apprentices have begun a program
15 new programs approved
64 programs in development