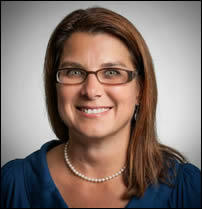 MassMEP and Board Chair Dennis Leonard announced the hiring of Kathie Mahoney to serve as the next President/CEO of MassMEP. Ms. Mahoney began her MEP career at MassMEP. She had several positions culminating as the Center Director in 2017 until she transferred to the RI MEP Center, Polaris MEP, to serve as their Center Director.
Board Chair Leonard stated, "The board conducted a national search and is pleased Kathie agreed to return to MassMEP. Kathie brings an unparalleled knowledge of the MEP Center System, a wealth of institutional knowledge from her 21-year tenure with MassMEP, and incredible leadership skills. The organization will thrive with her at the helm." 
Mahoney joined MassMEP in 1999 and was coached and mentored by Jack Healy, a legend of manufacturing in the Commonwealth. She is recognized as a next generation leader among her peers throughout the National MEP Network where she serves on the National Institutes of Standards and Technology MEP Center Leadership Team, the advisors to the federal administrators.
In a statement, Mahoney said, "MassMEP and its passionate, capable team members hold the potential to become a top performing MEP Center. I am excited to move the organization to the next level as trusted advisors to the Commonwealth's small and medium-sized manufacturing companies."