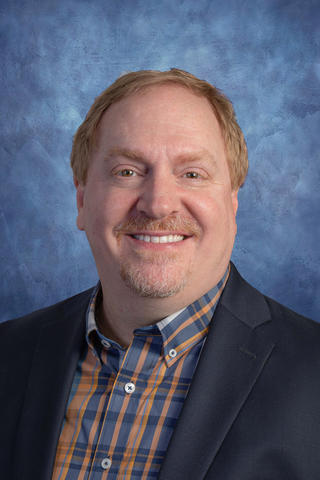 Rich Montgomery has 20 years of experience in video and live event production. Recently he worked at United States Patent and Trademark Office (USPTO) as an AV/IT Specialist for GIPA (Global Intellectual Property Academy), and before that spent several years at the US Treasury as the onsite team leader for the Media Room and as an Executive Producer and Virtual Team Leader at USPTO (for Sodexo). He also worked at NIST as a contractor in the Conference Program and Audiovisual Services Group/PAO, therefore his face might be familiar. Rich is also a filmmaker, an avid adventure motorcyclist, a professional actor since 1992, with 3 national tours of Ireland with the Keegan Theatre in Washington DC of which he is a charter member.
Rich is very happy to be joining the Office of Weights and Measures (OWM) as an AV Production Specialist and will begin mid-March. Rich is also excited to bring a new PML/OWM Video Studio on-line this Spring 2022 and lead the production of professional, high-quality video work products for OWM's weights and measures training program. Rich's skills will not only enable OWM to bring this studio to fruition but will also help OWM and its partners learn how to maximize its features and deliver training events in a more dynamic way than ever before. Some of his initial projects will include the development of on-demand webinars, hybrid training conferences and live learning events, as well as the production of laboratory and field-based demonstrations of NIST legal metrology and standards in practice.
OWM is excited to welcome Rich and looks forward to working with him!