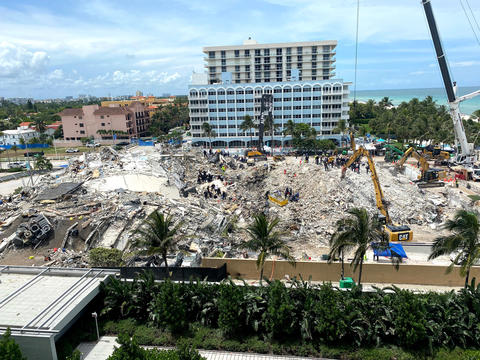 Have you ever been to the Champlain Towers South condominium in Surfside, Florida? Maybe without even recognizing it, you could have key information that could help NIST's investigation into the building's June 24, 2021, collapse. 
NIST continues to collect any photos, videos or other information from before, during or after the collapse that show the state of the building. Even small, seemingly insignificant details could make a world of difference. 
Contractors: Did you scout out the facilities for any projects on the building? Any photos or video taken, whether or not you ultimately worked there, could be helpful. 
Residents, neighbors and visitors: Did you take any selfies or pictures of others by the pool, in the gym, in the garage, on your balcony, in the lobby or out front? Critical information could be buried in the background of those snapshots. 
Photos or videos taken during the construction of the building can help, too. 
Ultimately, if you have something that depicts the building in any way, it could help. 
Even if you are not holding the missing puzzle piece, the unique perspective in time that every photo or video offers could help us verify important information from building design documents and engineering assessments, or what's portrayed in other images or materials. 
Our disaster data portal ensures submitters can retain ownership of their materials and choose how NIST can (and cannot) use submitted data. To support our investigation, visit the data portal.