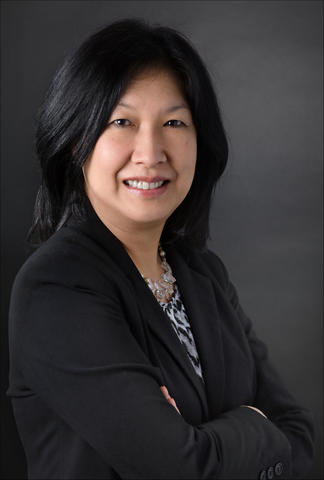 GAITHERSBURG, Md. — The U.S. Department of Commerce's National Institute of Standards and Technology (NIST) has selected Joannie Chin to lead its Engineering Laboratory. Chin has been at NIST for 26 years, most recently serving as acting director of the Engineering Lab.
"Joannie brings a great deal of experience leading scientific and engineering programs and organizations," said James Olthoff, who is performing the nonexclusive duties of the under secretary of commerce for standards and technology and NIST director. "She is an accomplished researcher and leader, and I know she has the skills to lead our Engineering Laboratory in addressing many national challenges, from creating resilient communities to building products and processes that reduce waste and pollution."
NIST's Engineering Laboratory has a budget of approximately $83 million and more than 400 staff members. The lab covers a wide range of research on engineered systems, and includes programs focused on the development of measurement science for critical national needs, including infrastructure renewal, building performance and energy efficiency, fire science, advanced manufacturing and improving resilience to natural and human-made disasters.
The lab also leads NIST's two current National Construction Safety Team investigations into the impacts of Hurricane Maria on Puerto Rico and the partial collapse of the Champlain Towers South condominium, in Surfside, Florida.
As a materials research engineer at NIST, Chin has led research on the durability and service lives of polymeric materials used in building and construction applications and has developed accelerated aging protocols and novel methods for the simulation of outdoor weathering. Before joining NIST, Chin was a research scientist with Gould Inc., Foil Division, in Cleveland, Ohio; a research associate with the chemistry department of Virginia Tech; and a postdoctoral research associate in the materials science department of Virginia Tech. She also consulted for the ordnance systems operations of Babcock & Wilcox and worked as a student intern at Dow Chemical and the Standard Oil Company. She has also been a member of the Structural Composites Committee of the Transportation Research Board and served a three-year term on the ASTM International Board of Directors.
Chin received the Department of Commerce Bronze Medal in 2002 for her role in the development of the NIST integrating sphere-based weathering device, on which she also holds a U.S. patent. She has also received Best Paper and Best Presentation Awards from ASTM Committee D30 on Composites Materials and the American Society for Composites, respectively. In 2004, Chin and co-authors were awarded first place in the Federation of Societies for Coatings Technology's Roon Foundation Award Competition for their work on high radiant flux UV exposures and polymer photodegradation. She is also the recipient of the Federation of Societies for Coatings Technology's 2005 Technical Focus Award for her work in service life prediction and accelerated aging of polymeric materials. She received the Department of Commerce Gold Medal in 2010 as part of a NIST team that revealed root causes of field failure in soft body armor and developed standards to address them.  
Chin received a B.S. in polymer science and engineering from Case Western Reserve University, and an M.S. in chemistry and a Ph.D. in materials engineering science from Virginia Tech.