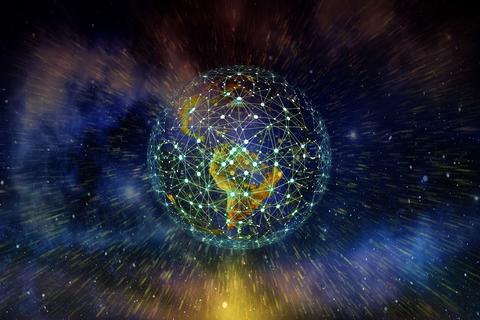 It's that time of the year again when innovations and commercialization collide in various collaborative programs, such as FedTech's Startup Studio Program. FedTech, which is a premiere organization in helping accelerate federal technologies to the commercial market, designed the Startup Studio Program to pair entrepreneurs with federal researchers to try and develop startup companies around technologies with commercial applications. Before transferring their technologies to market, though, federal researchers can enroll in the program and go through a small business boot camp of sorts. This program can provide NIST scientists and engineers with an opportunity to remove their lab coats and put on their business coats to better understand that world.
The most recent Startup Studio kicked off with a cohort of 12 teams and 30 entrepreneurs. The federal researchers began with a pre-bootcamp week in which they worked on assignments regarding technology commercialization, team alignment, conflict resolution, and customer discovery. They ended that week with a networking session for the researchers, which is another important aspect of the program, providing a chance to build bridges of communication with potential stakeholders for NIST technologies.
From there, the Startup Studio Boot Camp began, a crash course into the ins and outs of getting a technology to commercial application and readying it for the market by creating start-up companies. It started off with informative, educational lectures from people in the field of technology transfer, to include Robin Bunch of the Technology Partnerships Office, and continued into team building and breakout room activities for the federal researchers and mentors. Nine federal labs have been taking part in the most recent boot camp, with NIST being one of them.
Two NIST researchers are taking part and have formed two different teams, made up of entrepreneurs, business coaches, and mentors to develop possible start-up companies and further their technologies toward the end goal of commercialization. Babak Nikoobakht, of the Nano Materials Research Group within the Material Measurement Laboratory, worked with his team on developing a novel, light-emitting diode that eliminates the issue of decline in efficiency as current LEDs cannot operate beyond one Ampere per one square millimeter.
Arvind Balijepalli, of the Biophysical and Biomedical Measurement Group within the Physical Measurement Laboratory, collaborated with his team to develop a modular electronic platform for measurements of biomarkers, which allows for a more comprehensive readout and more robust measurements. These two NIST scientists will continue to work with their teams, as they navigate through the Startup Studio Program, to gain a better understanding of building a company around a technology, discovering the appropriate target markets, and driving technologies to market.